Phil Collins and four reasons he deserved the Johnny Mercer Legend Award.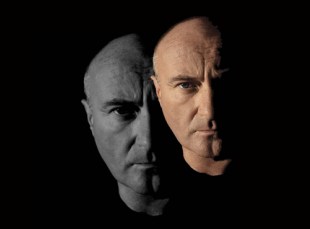 Posted by Brandon Kim on
Phil Collins. The name conjures anger, even fear from many of our peers. I never understood serious Genesis fans and I never saw "Buster." But I do think Collins is a legend. Even if my torch for him is a form of amusement, I sincerely think he has had a rather significant impact on pop music, and even popular culture. He was inducted into the Songwriters Hall Of Fame a few years ago, and just last week given the Johnny Mercer Legend Award, a kind of award for the awarded (eligible only to prior inductees).
Among others acknowledged this year were Leonard Cohen, Johnny Mandel and Earth, Wind & Fire's Maurice White, who were inducted. Paul Simon was presented with the Towering Song Award for "Bridge Over Troubled Water;" and Bob Marley got a posthumous nod.
Setting aside all the hits and popular music angles and just looking at Collins in film (and other media), I have four reasons here in support of his legendary status.
4. Genesis' Land of Confusion video.

Easily one of the most memorable music videos from the golden years of music videos. It was a genius snapshot of the celebrities, players and politics of the time and loaded with so much that was hot in American culture. Now it's a perfectly weird time capsule of the mid 80's.
3. Against All Odds (Take a Look at Me Now) in "Against All Odds."

Anytime you're associated with Jeff Bridges, you've won. Collins was nominated for an Oscar for this one, but didn't take home the golden crusader. He only won later for "You'll Be In My Heart" from "Tarzan." That's sad.
2. In the Air Tonight in Miami Vice episode, "A Bullet for Crockett."

This was hands down, the coolest musical sequence ever to air on Television at the time, and still ranks. All have followed in the footsteps of what Michael Mann did in Miami Vice. He is a genius.
1. Bateman's Phil Collins lecture and medley in "American Psycho."


(listen to the full monologue.)
Christian Bale tripping his balls off in detail about how brilliant Phil Collins is while dictating sex acts to Christie and Sabrina like he's memorized every heavy handed Rolling Stone review in alphabetical order is the finest tribute to Collins that there will ever be. And proof he's a legend.