French directors, coming and going.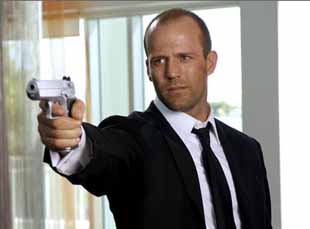 Posted by Vadim Rizov on
News surfaced today that Luc Besson is shopping a love story around to the studios — which, as The Playlist astutely pointed out, means he's "looking to return to the world (and financing) of Hollywood filmmaking." He wouldn't precisely be returning, per se: all of Besson's English-language films ("The Professional," "The Fifth Element," "The Messenger") were, in fact, mostly financed by the French.
Despite his widely noted success as a one-man producer of Eurotrash action films for the global market (here most visible in "Taken" and the "Transporter" films), there comes a time when every man wants Hollywood money, and lord knows Besson has proven his instincts as to the kind of action movies that sell worldwide are fairly impeccable.
The Besson factory is also a training ground for action directors who can then be shipped over to the US. EuropaCorp (co-founded by Besson and Pierre-Ange Le Pogam in 1985) has helped break directors like Alejandre Aja (who went from "Haute Tension" to "The Hills Have Eyes" and the upcoming "Piranha 3-D"), Louis Leterrier (from the first two "Transporter" films to "The Incredible Hulk" and "Clash of the Titans") and Xavier Gens (who graduated from the Europa co-produced "Hitman" to the upcoming "The Divide," which features the killer cast of Milo Ventimiglia, Michael Biehn, Rosanna Arquette and Courtney B. Vance), with more surely coming our way as more and more of the globally successful action films.
Arguably the Besson factory has proven better at training and seeding competent action guys than Hollywood. We're poised to get as many French directors as there were Hong Kong action guys bouncing around in the '90s. (But do American action dudes ever end up getting called abroad? Particularly if they've spent years stuck in development hell and might be eager to get out.)
There are, however, limits to what these imports will put up with. As fewer massive blockbusters are made (at greater prices), there's only so much patience these filmmakers will have before high-tailing it out of the country, back to the efficiencies of the Besson method. Witness Christophe Gans: not actually a Besson graduate (he got his start working with Brian Yuzna, noted schlock horror producer/director), but still the director of the second-highest-grossing French film in America of the last decades, "The Brotherhood of the Wolf."
Having made "Silent Hill" and been stuck since trying to get samurai-vs.-demons video game adaptation "Onimusha" off the ground, Gans has had it. So back he's going to France for "Fantomas," the 12th (!) version of the insanely durable series about a mastermind sociopath.
Lesson learned here? Talent can flow to Hollywood from France, but — per Besson's example (who was here for three years in the '80s, then went back) and per his patronage as well — it won't necessarily stay here. Screw around with them and they'll just fly back. Who can blame them?
[Photos: "Transporter 2," 20th Century Fox, 2005; "The Brotherhood of the Wolf," Universal, 2003]