Fantastic Fest Expands Into Video Games and Theater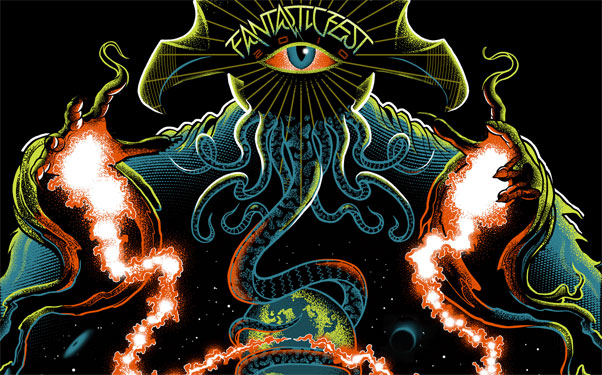 Posted by Alison Willmore on
Austin, TX's Fantastic Fest is a film festival that earns its name — and it's one of our personal favorites. The sixth annual incarnation of the festival will take place September 23-30, 2010, with the usual selection of sci-fi, horror, fantasy and strangeness from around the world. They're made their first programming announcement today, highlighting a few of the new sidebars and programs — including video games and theater performances! — you can expect at this year's festival.
Fantastic Arcade Fantastic Fest is getting to the indie game business with Fantastic Arcade, which will run during the first four days of the festival and will highlight innovative, boundary-pushing games from developers both independent and established. There will be game demos, talks from industry guests, a machinima competition and a "light saber dance party."
Jeffrey Combs and Stuart Gordon: Nevermore Combs, better known as Herbert West from the "Re-Animator" series, will be performing his one-man show "Nevermore: An Evening With Edgar Allan Poe." Written by "Re-Animator" director Gordon, the play pulls together a portrait of Poe from real historical material. Combs and Gordon will also appear in person at screenings of "Re-Animator" and "From Beyond."
Spotlight: Norway Norway gets the sidebar treatment this year, with a program showcasing the amazing young talent that's put the country on the genre film map ever since the arrival of Roar Uthaug's 2006 film "Cold Prey."
Extreme Cuisine A cow (named Fanny) is being raised specifically to be smoked whole of an open fire, Argentinian style, one of the many special food events the fest does paired to films that are being screened.
Here's video from the 2008 festival, with our own Matt Singer chatting up Kevin Smith at the opening night screening/world premiere of "Zack and Miri Make a Porno," which was followed by the Air Sex World Championships: