Inside the Head of "Wild Grass" Star Mathieu Amalric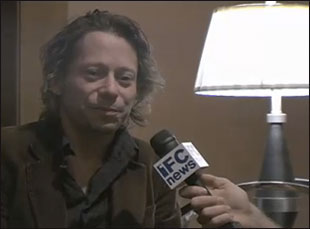 Posted by IFC on
[This piece originally ran during the 2009 New York Film Festival.]
"The film is really about the fact that you never know what's in the head of somebody else," muses Mathieu Amalric about "Wild Grass," the vibrant new film from director Alain Resnais, opening this Friday, in which he plays an unconventional policeman.
"I think that's what's amazing about getting old. When you see Alain Resnais, you don't think about wisdom — he's not this sort of Buddha. No, it's crazy to do a film like that at 85 years old. It's good news!"
The French actor (and unlikely Bond villain) sat down with IFC's Alessandro Minoli to talk about working with a legend filmmaker, photography and where he sees himself at 85.