Against all odds, the novelization trudges on.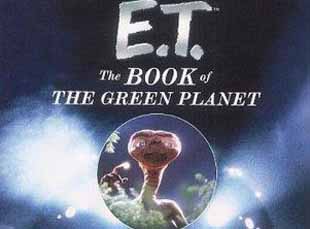 Posted by Vadim Rizov on
Five years ago, Grady Hendrix posed a valid question at Slate: could the novelization — that shoddy paperback staple in which underpaid writers struggle to turn the early draft of a screenplay into a tie-in paperback — survive into the DVD era?
After all, novelizations were all about sparking memories of a film fondly remembered, not one you have sitting on your shelf. Would there still be a demand for these most ephemeral pieces of cultural detritus?
Well, it's 2010 and good news (I guess): the novelization is still with us, though where the demand for them is coming from is baffling. So many films now come from graphic novels that are readily available or can be re-issued as tie-ins. Hence, there were no novelizations for "The Losers" or "Kick-Ass," which — considering their commercial failure — is probably just as well.
There was, sadly, no novelization for the new "Nightmare on Elm Street," thereby breaking a proud, previously unbroken lineage (even "Freddy vs. Jason" had one).
That brings us to summer's first big behemoth, "Iron Man 2." Here no chances were taken: there are umpteen books of all varieties. There are comics, sticker books and yes, a proper mass-market paperback, yours for a mere $5.99 (a bargain in this day and age). There are no excerpts available for perusal, but Amazon reviewer "Wayfarer4" notes that it "dwells far more heavily on making comic book technology sound feasible, without simplifying it with the standard science fiction technobabble," which seems to confirm that most of the good stuff in the movie — the smartass repartee and back-and-forth — was made up on the spot.
Such is not the case with the would-be blockbuster that came the next week, "Robin Hood," adapted by David B. Coe, winner of "the William L. Crawford Award for his first series, The LonTobyn Chronicle." The opening pages of this novelization are available for perusal, and the opening raises questions about what could be understated about the scent of 100 fires going simultaneously:
From within the brooding shadows of Broceliande Forest, Robin Longstride could see the pale colors of dawn touching the morning sky; glimpses of pearl and pink and pale yellow sifted through branches and leaves… If not for the subtle scent of a hundred cooking fires lingering in the wood, and the faint murmur of a thousand voices not too far off, it would have been easy for Robin to forget he was at war.
There are umpteen books for "Shrek Forever," many of the primary reading variety. There's a "Prince of Persia: The Sands of Time" tome written in the form of an archeologist's journal, which I suppose shores up the franchise's basis in historical fact.
There are no "The A-Team" or "Killers" novelizations, sadly, though one for "The Sorcerer's Apprentice" is forthcoming. And I'd be remiss if I didn't mention the "junior novel" version of "Marmaduke" (unnecessarily named, since there's no adult novel to go with it), whose infinitely sketchy writing brought me much joy. From the opening:
Marmaduke the Great Dane yawned as he wandered into the kitchen, where his family was already eating breakfast. In the corner, Carlos, a fluffy Russian blue cat, was eating kibble out of his food bowl.

Marmaduke's bowl was next to Carlos's, and it was full of leftovers.

Waffles, he thought in satisfaction. Gotta love Debbie!

"'Sup," Carlos greeted Marmaduke.

"Hey, man," Marmaduke replied. He thought his stepbrother, Carlos, was pretty cool for a cat. Which was good, since Carlos was basically his only friend.
That's actually more character development than the comic strip's shown in its entire lifespan. The author, J.E. Drake, is a go-to kiddie novelizations guy whose resume includes "Kung Fu Panda: The Secret of the Scroll" and the "Care Bears" book "What Makes You Happy?"
If that's not enough reading material to fuel your summer, let me direct you to this "Transformers" short story by Alex Irvine, writer of a prequel novelization called "Exodus." Sample: "The six Autobots gathered around a map display of the area stretching from the Well of AllSparks north almost as far as the pole, where the ruins of Six Lasers Over Cybertron lay, and east to encompass Iacon and the contested territories toward Nova Cronum." Happy reading y'all!
[Photos: "E.T.: The Book of the Green Planet," Berkley Publishing Group, 1985; "Iron Man 2," Paramount, 2010; "Marmaduke," 20th Century Fox, 2010]