Flight of the Conchords' Jemaine Clement cast in "Men in Black III."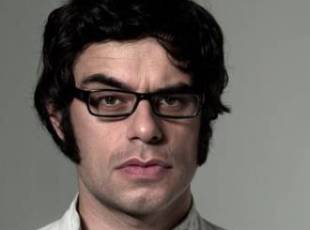 Posted by Brandon Kim on
Though proud of a general disdain for big Hollywood franchises, I'm one of those people who thinks Will Smith can do no wrong. He's always The Fresh Prince to me. Like a Barack Obama of the silver screen, it's easy overlook his obvious failures. Health care as "Hancock," it's not what I wanted but he delivered. Yeah I even like his shitty movies – admittedly found amusement in "Men in Black II." I'm sure it's the only time I sat through a singing dog bit.
Parsing though the news on "Men in Black III" one can find all kinds of rumors, and originally it sounded like a real bad idea: Will Smith and Tommy Lee Jones do not star, instead new straight guy/funny man team, Josh Brolin and Sacha Baron Cohen do, Will Smith has a cameo. Jemaine Clement is playing an alien called Yaz, or maybe Boris… it goes on.
According to Deadline, Flight of the Conchords' Jemaine Clement, is indeed cast as a villain called Yaz in MIB III, though the character's name is really anyone's guess (THR's heatvision blog reports "It is known that Clement is playing a villain named Boris, who is described as being charmy and creepy at the same time.")
Clement and band-mate Bret McKenzie declined a third season with their HBO series, no doubt leaving room for bigger things (and tours). I think it's inspired casting, even though old sugar lumps is practically an alien already in my book. Will Smith, Tommy Lee Jones and Josh Brolin do in fact star, but it look like Clement has replaced Sacha Baron Cohen. With "Tropic Thunder" writer Etan Cohen on board as well, this could be well worth making, even to those not so easily charmed by The Fresh Prince. Clement's also appearing in "Dinner for Schmucks" with Steve Carell and Paul Rudd due out July 23rd.