Cinélycée: teaching movies and values.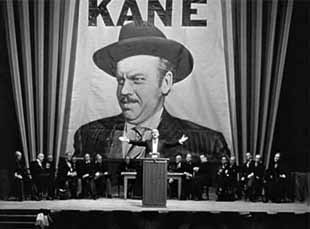 Posted by Vadim Rizov on
In what is, to my knowledge, some kind of first, France is set to make cinema part of the public school curriculum. Specifically: each secondary school will have a teacher who gets paid extra to be the "culture czar" (alert Fox News!), working alongside five students to craft a specialized roster for each month. The movies can be screened during literature/history classes or after-school screenings; discussion is encouraged. The goal: to combat what French president Nicolas Sarkozy has deemed "an unlikely and dangerous situation, where the culture of cinematography for our pupils seems inversely proportional to the quantity – which is immense – of images and videos that they consume each day. It is urgent to develop their critical regard, and anchor their relationship with the moving image in a culture heritage."
The translation seems a little ad hoc, but this is certainly a terrific idea, even if the curriculum seems to be, by design, a little staid: everything's pre-1980, with an emphasis on bricks-and-mortar classics like "Children of Paradise," "The Rules of the Game," and "Citizen Kane." The goals are both cultural and, in a roundabout way, teaching critical thinking: Sarkozy's convinced "Kane" is a great way to teach about "the machinations of power." It seems likely all concerned are underestimating the degree to which most kids hate to watch anything made before they were, say, ten years old, but it's certainly a start.
In a way, this is the diametrical opposite of the now less-prominent calls for media literacy I heard so much about when still in the public school system. Media literacy is about being able to engage with actively deceptive and mendacious material: to pick up on would-be subliminal advertising, call bullshit as needed, and generally not be a slave of manipulative content. What the Cinélycée initiative seems to be calling for is something different: engaging with classic cinema the same way literature is taught, i.e. with an eye for cultural worth that stands outside of time. The Cinélycée folks hope that if they sharpen young mind on substance from the past, maybe they'll actively tune out the garbage and seek out better art in the present.
Hopefully they'll do a better job than American public schools, which use movies to give teachers extra time to catch up on grading and administrative stuff. In seventh grade, my Texas History class spent a whole week watching "The Magnificent Seven" on a loop (we made it through the whole thing two-and-a-half times) while making quilts, which was apparently supposed to teach us about what life in a Mexican mission town was like. The enterprise did not prosper. It'll be ages before anyone here decides movies — which, for better or worse, have certainly supplanted books for many — should be taught systematically as something important, rather used as simple time-killers.
[Photos: "Citizen Kane," Warner Home Video, 1941; "The Magnificent Seven," MGM Home Entertainment, 1960.]