Jerry Bruckheimer broke Hollywood.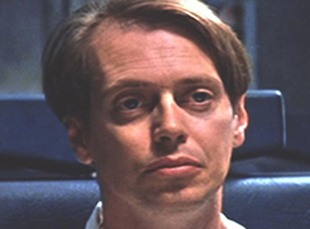 Posted by Vadim Rizov on
Okay, that's an overstatement. Bruckheimer's films make money and lots of it. They've provided hours of guilty entertainment, not to mention the sight of Steve Buscemi as a dangerous convict in "Con Air." An artistic philanthropist he's not, but he generally gives the people what they want.
Nonetheless, it's funny to read about his current budgetary woes regarding the fourth "Pirates of the Caribbean" movie — which will cost more than $200 million, sure, but still at least a third less than the budget of the last film. There are more cost-cutting measures, like shooting more on land than water to cut down on aquatic expenses and, most painfully, the loss of an "ice fair" of jugglers and carnies on the River Thames. There will be less effects as well, but as Bruckheimer says, "the audience will never miss it." I believe him: there'll be more than enough random other stuff thrown at the screen.
Everyone's budgets are suffering, in part because of recessionary difficulties, but also because budgets have hypertrophied in the last decade, in ways that don't always make sense. (Example: even if Judd Apatow made it and it stars both Adam Sandler and Seth Rogen, why in the world did "Funny People" cost $75 million? Why is the proposed budget for "Anchorman 2" $70 million? What's wrong with people?) And one of the people we can blame for this is… Bruckheimer.
When "Armageddon" came out, it wasn't the most expensive movie made to date, but it was the most expensively budgeted in advance — "Titanic" ran way over budget, but "Armageddon" was planned from the start to be, by the standards of the time, insanely expensive. Its $140 million budget — run through a quick inflation calculator — would be about $183 million now.
Even 1991's $102 million budget for "Terminator 2: Judgment Day" — one of the other most expensive planned films of the '90s — comes out to be about $158 million now, so "Armageddon" beat even that. On a Wikipedia chart, it still comes in ranked pretty high.
And it worked, though Bruckheimer retreated to slightly smaller budgets for a while, and gambled and lost on the pricey "Pearl Harbor." New Line's "Lord of the Rings" would validate the hyper-expensive blockbuster later that year, and two years after that Bruckheimer was back in it with the first "Pirates of the Caribbean." And, moreover, he continued to apply big budgets to movies that didn't make any sense: "G-Force" — last summer's movie about specially trained talking FBI animals — cost $82.5 million for a high concept that would've worked just as well as some low-budget CGI.
Bruckheimer wasn't alone in driving budgets sky-high, but he's as responsible as anyone for the idea that spiraling budgets were the norm of doing summer business rather than the carefully planned exception. The much-lamented death of the mid-budget drama can be attributed in part to the ever-widening gap he and so many others created. So fine, only four to six days to shoot a carriage chase instead of 12? Forget hiring Rob Marshall: hire an old Hong Kong workhorse and get it done. They know how to work fast and cheap.
[Photos: "Con Air," Touchstone, 1997; "Armageddon," Touchstone, 1998]