Beatles biopic to be produced by Liam Gallagher.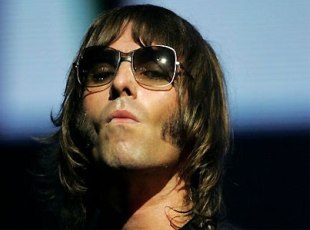 Posted by Brandon Kim on
Liam Gallagher has found a new career post-Oasis, and I don't mean his "upfront, straight talking, classic British" clothing label, Pretty Green. Seems he's taken a shine to movie producer, starting In 1 Productions to begin work on a feature film about The Beatles.
NME confirmed the film will be based on an adaptation of the book "The Longest Cocktail Party: An Insider's Diary Of The Beatles, Their Million Dollar Apple Empire And Its Wild Rise And Fall." Everyone's guessing the film's title will be slightly shorter. The book was penned in 1972 by Richard DiLello, Apple Records' "house hippy."
I've not read it but Amazon's listed blurb is illuminating: "When American teenager Richard DiLello wandered into the Beatles' Apple building in 1968, he was immediately appointed "house hippie." He began making tea, rolling joints, and listening to dozens of demo tapes. By the time Apple crumbled a few years later he was director of public relations. Along the way he noted many of the stoned conversations he heard and the insane bits of business he witnessed: one-man bands auditioning in the reception area, Hell's Angels taking over Saville Row, and the Beatles playing on the roof. Full of period detail, with a riotously colorful cast of characters…. but also manages to be immensely poignant about the demise of the Fab Four and the death of the '60s dream."
It's hard to imagine someone with a worse disposition than Liam Gallagher putting together such a sensitive project, as any film about the waning days of The Beatles is like to be. He seems just a touch spiteful. I mean he said, "That Was a Shit Name Anyway," about Oasis, his own band. Not that I disagree with him.
A ray of hope is collaborating partner, Revolution Films, the production company intimately involved in the mid 70's Manchester music scene/Factory records biopic "24 Hour Party People." They're practically exclusive to Michael Winterbottom, who'd be a welcome director on the project.
What of the cast though? The Gallagher brothers as Lennon and McCartney? The horror.