Walter Murch, the king of talking about editing.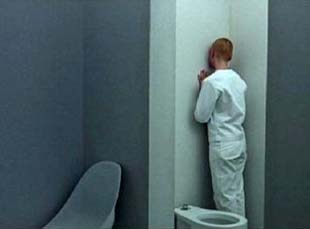 Posted by Vadim Rizov on
For years now, Walter Murch has been revered as the final word in what it means to understand editing, to the point where one of my freshman year film school classes involved listened to Murch's entire commentary track for "THX 1138" without even watching the movie first.
As impressive as Murch's credits are ("Apocalypse Now," "The English Patient," and on), it's his ability to communicate in metaphors that makes him the go-to editor for speaking about the craft. More so than other technical jobs on a film, it's editing that can seem the least straightforward and more wrapped up in alchemy.
Murch has been speaking in eloquent metaphors for years now. In a book-long series of conversations with "English Patient" author Michael Ondaatje, he speculated about how the early days of editing were dominated by women, in a craft seen as "something like sewing. You knitted the the pieces of film together."
Ondaatje completed the metaphor: "And the man is the hunter-gatherer, coming back with stuff for her to cook!" It's a line Murch has since made his own in Q&A's, like the one following his recent PowerPoint presentation at the San Francisco International Film Festival.
The centerpiece of the speech — a version of which, apparently given elsewhere, you can watch below — finds Murch arguing that the two key fathers of film were Beethoven and Flaubert, suggesting how helpful it can be to think about movies in terms of the other mediums of an era with which it seems to be aligning itself. The most avant-garde of experiments might be reaching back to now-forgotten modes of storytelling.
[Photos: "THX 1138," Warner Bros., 1971; "Metropolis," Kino, 1927.]