"Twilight" news, "Dreamgirls" director takes up the saga, Howard Shore.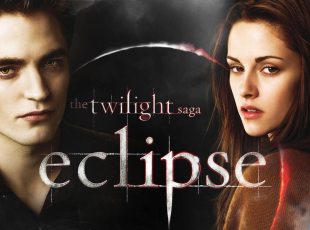 Posted by Brandon Kim on
The final installment of teen dream series, "Twilight," has director Bill Condon officially on board now for "Breaking Dawn," which may be a 2-parter itself. Milk it! Or drain it as the case may be.
Best known for his Oscar winning "Gods and Monsters," and musical, "Dreamgirls," Condon seems a fine choice to lend some cred to the finale(s) of this colossal money maker. Not that they haven't been grossly enjoyable to my inner teen ever since I was forced by a coven of women to watch the first one, but, they're just a tad fluffy.
The current installment, "The Twilight Saga: Eclipse," due out June 30th, is helmed by David Slade who was responsible for the unsavory castration thriller, "Hard Candy." He also directed "30 Days of Night" which, aside from all the silly hissing the vampires did, was quite a good time. I'm not at all hopeful for this one though, even with Lord of the Rings composer Howard Shore involved. I fear it's an excuse to have the same field and stream battles all over gain, just bigger, with more decibels.
They've been bringing out the big guns musically – Grizzly Bear, Bon Iver, Thom Yorke in the last movie, and although reliable soundtrack information isn't out on this one, the trend is clear. Shored up by Howard's obvious talents we can at least be certain the misty forests will be well scored. Don't forget he's also David Cronenberg's go-to guy, having scored nearly every single film that genius has made from 1983's "Videodrome" to 2007's "Eastern Promises."
The saga seems like it's losing it's diamond sheen in this latest trailer.
Epic battle? Or exsanguinated turd?