"My own Love Song," Forest Whitaker, Renée Zellweger + Bob Dylan.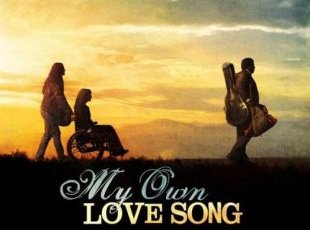 Posted by Brandon Kim on
This is one strange mix of talent "La Vie en Rose" director Olivier Dahan has assembled for his first English language picture, "My own Love Song." I thought I'd seen the last of Zellweger in the disappointingly flat "Appaloosa," in which I despised her role. If only it had been a Viggo Mortensen/Ed Harris Western buddy movie – but it had to attempt too much with the lady love interest. Perhaps I blame her unfairly, it's just hard to see beyond that and all the you had me at Hello's she calls to mind.
That image of her may change with this wheelchair bound performance as Jane, a tough, retired musician who embarks on a road trip (a quest for her long lost son) with her quirky, ghost-whispering buddy, Joey (Whitaker). It premieres at the Tribeca Film Festival in April. Here's a bit of what they say about it:
When Joey learns of a secret that Jane harbors he convinces her to embark on a cross-country trip to Memphis with the hope that she will face her past. On their trip, they stumble upon a bevy of fascinating characters who begin to peel back the layers of Jane's tough exterior.
For good measure, Nick Nolte also stars. Original music by Bob Dylan included! Have a listen and a gander.

Bande Annonce My Own Love Song
Uploaded by sortiescinema. – Check out other Film & TV videos.