Putting the kingdom of the blind on film.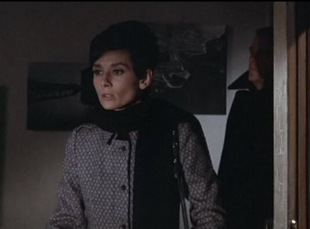 Posted by Vadim Rizov on
Blindness is by far the post popular lack-of-sense in the movies. An IMDb keyword search for "blindness" brings up 682 titles, while "deafness" straggles close behind with a mere 215.
It makes sense, given that vision is (duh) important for movies, a primarily visual medium. In films, the blind tend to be either in peril (Audrey Hepburn in "Wait Until Dark") or prophetic (in deference to Tiresias the seer, resurrected in "O Brother Where Art Thou"). Rarer, they're a metaphor ("Blindness"), or surprise ass-kicking action heroes (Zatoichi, classic or Takeshi Kitano revival).
But a blind director, that's something new. Enter Kevin Bright, who's profiled today by Linda Matchan in the Boston Globe. Bright, an Emmy-winning producer, has been doing a bang-up job developing and teaching a filmmaking class at the Perkins School for the Blind in Boston, figuring out the logistics of teaching kids who can't see how to represent themselves on screen.
Though no one ever says this explicitly, it's clear that most of the filmmaking done in the class treads roughly around the territory of the video diary. The issue is two-hand: letting the kids express themselves on their own terms in a medium they never thought they could master, but also producing work that can rewrite what it means to be blind on screen.
Blindness in movies is nearly always a plot point, a gimmick of some sort, never a normative character trait. That's tends to be true of all forms of disability — hence, the big deal of Andrew Bujalski's "Beeswax" having a wheelchair-bound character but never once saying anything about it, which is as it should be. (The film's currently on Netflix Instant, incidentally, and is really worth watching.)
The idea of the class enabling representation of a significant chunk of society on their own terms — one largely deferred thus far — is really interesting. Here's the video version of the story, including footage from the class which — with its insistence on abrasive handheld qualities — actually would not be out of place in a particularly hyperactive festival movie.
[Photos: "Wait Until Dark," Warner Bros., 1967; "Beeswax," The Cinema Guild, 2009]