Disney, proud supporter of the auteur theory.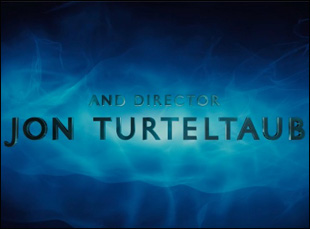 Posted by Stephen Saito on
There I was, stuck in traffic, when an ad for "The Last Song" came on the radio, complete with a Miley Cyrus track in the background, an obligatory mention that it's "based on a bestseller by Nicholas Sparks," a few bon mots of romantic longing and a blaring end note: "Directed by Julie Anne Robinson." This last part caught me off guard. As a connoisseur of drive-time movie commercials, I know that it's rare that the director gets mentioned unless they're James Cameron or Peter Jackson. And of all the studios, Disney prizes the whole being more than the sum of its parts, taking pride in putting together a homegrown star (Cyrus) with an on-the-lot production team (Adam Shankman's Offspring Entertainment) in a wholesome package that will ultimately be sold to young girls with the studio brand. So why take precious time out of a 30-second spot for "The Last Song" to highlight Robinson, a little-known Brit director who isn't likely to draw any additional moviegoers to the multiplex?
Well, maybe it's stipulated in Robinson's contract, but it could also signal a cheaper alternative to grooming directors rather than movie stars at a time when the star system is on the wane. Disney seems to be leading the charge on this front — last summer, the "G-Force" trailers inexplicably overenunciated the participation of Hoyt Yeatman, the veteran visual effects artist-turned-director whose name didn't exactly send ripples through the audience except for those that knew he destroyed France in "Armageddon." Meanwhile, the upcoming "The Sorcerer's Apprentice" trailer doesn't mention stars Nicolas Cage or Jay Baruchel by name until the end credits tag, but you'll notice that this is not only a Jerry Bruckheimer production, but also a Jon Turteltaub film, he of the "National Treasure" franchise and noted arch-hack.
One could argue that Disney is merely just trying to be generous in giving credit where it's due, but as the premier studio in brand management, it's a pretty savvy solution to finding a point person for your film that's not necessarily your lead actor as blockbusters increasingly turn to lesser-known names to cut costs. That's why in the coming months you'll hear "Tron Legacy" director Joseph Kosinski touted as a visionary à la Zack Snyder and Neill Blomkamp before he even finishes his first film.
And not only are other studios following suit, but they're retroactively auteurizing their back catalogs — as /Film's Peter Sciretta tweeted, the 2002 Warner Bros. thriller "Insomnia" will now be known as "Christopher Nolan's 'Insomnia'" for its release on Blu-ray, nevermind that Al Pacino, Robin Williams and Hilary Swank starred in it. This probably wasn't what Andrew Sarris had it mind when he was adapting Cahiers du Cinéma in the '60s, but it may be the way forward for marketing departments who can pitch a CG Kraken in the trailers, but can't wrest it from sea to do publicity rounds.
[Photos: "The Sorcerer's Apprentice," Disney, 2010; "Watchmen," Warner Bros., 2009]