Adam Goldberg chatroulettes with The New Pornographers.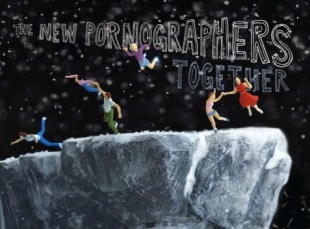 Posted by Brandon Kim on
If you've ever wondered what chatroulette with Adam Goldberg would be like, wonder no more. It's more awkward, if you can believe that, but less dirty than I expected. Though I think it ends just in time, judging by the bathroom direction it was headed in.
Here is the first, and the only installment of "Web Chat" with: Adam Goldberg. A fan of the Pornographers, he took it upon himself to investigate the recording process behind their new album, Together, which releases May 4th on Matador.
What follows is an interview with the band, producer, and musical guest stars like Neal Sugarman (a founder of Daptone records and member of the baddest horn section in Brooklyn, the Dap-Kings). This is a peek into the recording process, sort of, through the eyes of outsider Adam Goldberg, who is not featured on this record.
"Today, really and everyday that you watch this…" Genius intro. Goldberg was originally going to fly to Vancouver to be in the video for "Your Hands (Together)," but never made it there. He might have been touring with LANDy, or shooting film, or just frantic. Instead, he made this amusing piece for them from home (culled together from previously shot web cam footage with help from his girlfriend and various pets). Neurotic, vintage Goldberg.
You can stream every track on the album, Together, now on NPR before it releases next Tuesday.