How a horrific opening made Universal reconsider horror.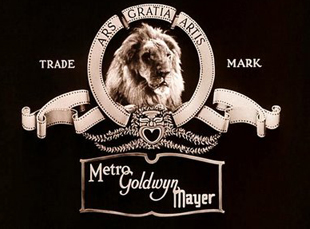 Posted by Vadim Rizov on
People often rhapsodize about how the studios of Old Hollywood had distinct personalities. MGM cornered the market on star-studded prestige melodramas and musicals, Paramount aped Continental elegance under Ernst Lubitsch's guidance and, of course, Universal had the horror movies. Nowadays, the studio logo is a faceless thing, no longer carrying that kind of iconographic resonance.
But in light of what's been a very rough 12 months for Universal, the studio might just take it back. Like all major studios, they have regularly attempted to be all things to all people. (Disney has escaped this rat race by building up a brand that, for the moment, has mentally enslaved every 13-year-old girl in America.) The problem for Universal last year was a slate of misfires (financially, anyway) that couldn't find an audience that knew what to do with them. "Public Enemies" looked like an action movie but was actually another one of Michael Mann's excursions into the action avant-garde, "Funny People" was too grim to be a crowd-pleaser and so on.
However, the studio definitely was in the Paul Greengrass business, with their gratitude for the Bourne franchise extending to a $130 million budget for the director to make "Green Zone," an Iraq war movie. Financially, the results are grim enough for not one but two Los Angeles Times post-post-mortems.
Hope is on the way, though, in the form of an infinitely exploitable back-catalogue of remakes and franchise starters. Per Marc Abraham and Eric Newman — the Strike Entertainment producers who preparing a prequel to "The Thing" — "after 'Dawn of the Dead,' Universal basically came to us and said, 'Everyone is remaking everything, what do we have that might be good?'"
It's a little sad, if not surprising, that the people running the studio know nothing about their own company's history. But they will soon enough: if Benicio Del Toro's "The Wolfman" redux and a "Thing" prequel aren't enough (and the ashes of the last "Mummy" resurrection are still too warm to plausibly reboot), it's only a matter of time before a suit notices that hasn't been a "Dracula" remake in a few years and hops on it tout suite. (Starring Robert Pattinson, of course.) "The Creature from the Black Lagoon" will be playing a return engagement shortly thereafter. (Oh wait, that may be first since "Seabiscuit" director Gary Ross is writing one.)
If this trick is tried often enough and success comes with it, Universal could very well successfully rebrand itself as a horror studio once again for audiences who don't actually care about corporate drama. In the wake of the Weinstein brothers' success with Dimension, a few corporate subdivisions have tried to consistently establish themselves as solid genre fare for the devoted — Rogue, Screen Gems — but without consistent results.
Is any of this probably a good thing? Probably not. Still, it's not like there's a shortage of guys who've worked on the limited resources-side of the horror bench who'd die for a chance to get a medium-size budget in return for control. Universal? Ti West? Pleasure to introduce you two.
[Photos: old MGM logo, MGM; "The Mummy Returns," Universal, 2001]