Snapshots from SXSW 2009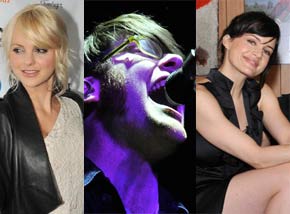 Posted by IFC on
Has it really been a whole year since the last SXSW? As the masses get ready to converge on Austin, TX for another two weeks celebrating the best of Interactive, Film and Music, IFC takes a look back at some of the highlights from our photo coverage of SXSW 2009.
We've got everything from celebrities walking the red carpet, to guests who stopped by to chat in the IFC Lounge, and out to the 6th Street clubs where artists of every genre performed. And closing things out, a look back at the IFC Crossroads party, featuring The Decemberists and Gomez.
Make sure you check out all of our upcoming 2010 SXSW coverage.
[Click the thumbnails to see the images full size.]