Soprano's director turns to big screen with 60's rock flick.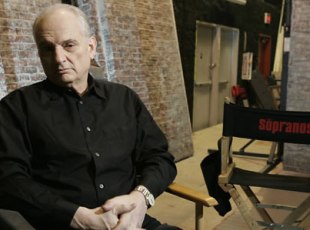 Posted by Brandon Kim on
When I saw the first episode of "The Sopranos" in 1999 I was blown away, TV hadn't been that good since "Twin Peaks." But as the years wore on (to 2007) and the characters became caricatures, Tony and his crew became kind of a bad joke, told by a douchebag.
I remember being at the old Italian restaurant, mid-Soprano's run, that my Grandparents (on my Italian half of the family) had gone to back in the day – a place the FBI used to bug, before they bugged everything. We went there for special occasions. I remember how the crowd had changed, witnessing the new crews of guys hanging out all playing at the Soprano's, quoting a line, striking a pose. I boggled over this TV show playing on Italian American stereotypes and mythos while simultaneously creating them in the real world. How many tough guys fancied and styled themselves a Soprano? It's hard to imagine a TV show having such an impact on culture, but it truly did. And for a generation of kids that's what an Italian family was like, it put that out there, for good or ill.
The creator of this monster, David Chase, now has a feature film in the works. It's "a music-driven coming-of-age saga… about a bunch of guys who form a rock band in the 1960s" according to Deadline New York. I over looked this with so much SXSW hubbub and still don't quite know what to make of it.
The Rolling Stones? The Who? How Scorsese influenced is this picture going to be? Mark Johnson who produced "Donnie Brasco," "Rain Man" and the 60's rock/war flick "Good Morning Vietnam" is on board. Chase had the stuff at one time, maybe he just stuck with the same thing too long. Perhaps this untitled 60's drama will be fresh look at the period trough the eyes of some bad ass kids, but until I hear some tunes I expect some played out shit.