Seven plus-sized actresses with big careers.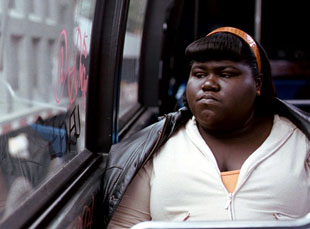 Posted by Vadim Rizov on
Last week, Howard Stern got ruder than usual on the topic of recent Oscar nominee Gabourey Sidibe. Overweight people, he said, can't have acting careers: "She should have gotten the Best Actress award because she's never going to have another shot. What movie is she gonna be in?" But, of course, obesity is not an automatic impediment to thespian success, male or female — one need only look at Sidibe's "Precious" co-star Mo'Nique for an example of a full-figured actress who has collected a steady paycheck from the movie business. True, it's rare to see an onscreen presence bigger than a size two, but a life on the character actor margins can be eked out at the very least. So here's a list of seven actresses that prove Stern wrong:
Jane Darwell
Arguably the most famous person from Palmyra, Mo., Darwell is uncharitably described on Turner Classic Movies database is kinder: "A heavy-set character player with a hearty voice and a slightly worried expression." Darwell worried herself into somewhere around 170 film parts, including the iconic turns as the Bird Lady in "Mary Poppins" and Ma Joad in John Ford's "The Grapes of Wrath," where the only thing that exceeded her presence was the film's incredibly hyperbolic trailer:
Eddra Gale
Little is known about the enigmatic Gale, except that she was an opera singer Fellini discovered on a trip to Milan and ultimately threw her weight around the in film world, racking up a string of supporting credits in American films through 1980, most notably as Peter Sellers' wife in "What's New Pussycat." But she'll always be best known for her debut in "8 ½" as La Saraghina, the monstrously voluptuous prostitute who warps Marcello Mastroianni's childhood on the beach:
Best remembered for playing the Hefty Hideaway-sponsored dance queen Tracy Turnblad in the original "Hairspray," Lake went on to a successful career as a daytime talk show in the '90s and slimmed down as a result, blaming child abuse for her one-time weight of 260 pounds. Frankly, some fans liked her heavier, such as Elizabeth Turnquist, who felt betrayed by the former plus-sized teen queen, writing on WeAreTheRealDeal.com, "I was 15 in 1989 when I watched the made-for-TV movie 'Babycakes,'" she says. "It was the first time I was able to identify – as a fat girl – with an actress." However, judging by how Lake stares off into the distance like patience on a particularly painful monument and the less-than-dignified song choice of "Big Girls Don't Cry" in "Babycakes"' opening scene, perhaps it was the actress who wasn't able to identify with the fat girl:
Queen Latifah
Speaking of "Hairspray," Latifah stepped into the shoes of Motormouth Maybelle for the 2007 musical remake, capitalizing on the success of her Oscar-nominated turn in "Chicago" and her abilities as an acting/singing double threat. But if you think about it, there's really no one physically resembling Latifah at the same level of prominence, which may be why she's been so prolific in recent years, mostly in pretty dubious material like "Bringing Down the House" and "Mad Money," and has also become a controversial figure in the eyes of Turnquist (see above), who sees the actress as a turncoat for endorsing Jenny Craig. Not that Latifah sees it that way: "[The fans] see that I'm doing this for the health reasons but also say, 'She's still representing for the big girls.'"
Kathy Bates
Until she won an Oscar for "Misery," the brash and always fun Bates had been known for her ability to seamlessly fuse acid sarcasm and barely concealed warmth for much of her career. Fortunately, she didn't allow herself to be typecast as the fat psychopath in subsequent pictures, instead carving out memorable appearances as Molly Brown in "Titanic" and, of course, getting naked with Jack Nicholson in "About Schmidt." Upon her third Oscar nomination for the latter, Bates remarked, "I think the Academy gave me a nomination for that one so that I would never take off my clothes on camera again." As if Jack looked any better.
Margo Martindale
Like Bates, Martindale fit the bill when Alexander Payne was looking for a hefty middle-aged Midwesterner and gets the full seven minutes to herself in "14th Arrondissement," Payne's contribution to "Paris je t'aime," in which she plays Carol, the real American in Paris who wants badly to connect with another culture but doesn't know how. Charges of condescension were leveled against Payne as they always are, but this is a great empathetic showcase for the longtime character actress who is probably known to most as the woman behind the dry cleaning counter in that ubiquitous Yoplait commercial:
Kirstie Alley
What can we say about Kirstie Alley that she hasn't said herself? After sailing past the 200-pound mark in 2005, Alley hope to reboot her flagging career with the meta Showtime series "Fat Actress" after her last shot at a movie career peaked with "Drop Dead Gorgeous" in 1999. Lasting all of seven episodes, Alley took the Charlie Kaufman approach to the half-hour comedy, playing herself and pluckily confronting the struggle with weight that made her catnip for the tabloids, but with none of the awkwardness. So what's a fat actress to do when her show's cancelled? Jenny Craig, of course. Those are the breaks.
[Photos: "Precious: Based on the Novel Push by Sapphire," Lionsgate, 2009; "The Grapes of Wrath," 20th Century Fox, 1940; "8 1/2," The Criterion Collection, 1963; "Hairspray," New Line Cinema, 1988; "Bringing Down The House," Buena Vista, 2003; "Misery," Columbia Pictures, 1990; "Paris, je t'aime," First Look International, 2006; "Fat Actress," Showtime, 2005.]