Edward Norton on the Allure of "Leaves of Grass"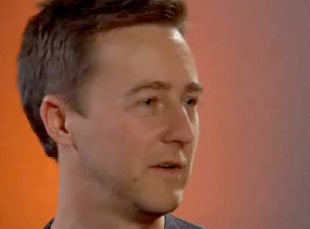 Posted by Matt Singer on
"Leaves of Grass" tells the story of Bill Kincaid (played by Edward Norton), an Ivy League professor who returns to Oklahoma after receiving news that his estranged twin brother, Brady (also played by Edward Norton), has been murdered. It turns out the pot-growing sibling is actually still alive and soon both siblings become embroiled in a plot to take down a local drug lord.
I got a chance to talk with Norton and director Tim Blake Nelson (who also appears in the film) about the autobiographical nature of the story, and about how it explores the conflicting forces in each of us.
Check out all of our coverage from SXSW.