"Luck," big names pile onto Michael Mann helmed HBO series.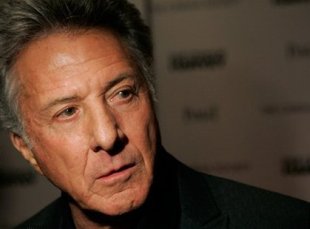 Posted by Brandon Kim on
Few filmmakers have a flair for music like Michael Mann, whose prowess for crafting the coolest musical sequences is only rivaled by his muscular firefights and a sustained fetish for shiny vehicles. He's tops. So even though I couldn't care less about horse racing, I'm giddy over HBO's upcoming pilot for "Luck," which Mann is directing.
What's more Mann's teaming with David Milch, the creator of "Deadwood" on this one. Milch, who seems to have a thing for horses, is writing and both will be producing. It looks to be an ensemble drama deep in the world of gambling and horse racing… and set at a race track. "It centers on Ace Bernstain, who, after three years in prison, teams with Gus Economou, his longtime chauffeur and muscle, to craft a complex plan involving the track" according to the Hollywood Reporter.
Christ, it sounds terrible doesn't it? And Ace Bernstain? I suspect that is a typo by THR (but I kind of hope not). I suspect only names like Mann and Milch could get this off the ground, but anything these two guys get off the ground is worth getting. I'm certain it will be mind blowing despite how it looks on paper. Dennis Farina and John Ortiz, both Micheal man go-to guys, are signed on to what is turning into a tough looking crew. Dustin Hoffman signed on as Ace, "a man in his late 60s just released from four years in prison who's autodidactic, intelligent, and deeply involved in gambling." [Variety]
And now, Nick Nolte has reportedly joined the cast as a character called "The Old Man." This show is going to be completely out of control. Here's hoping Mann slips some Neil Young in a montage of Nolte losing his mind at the track.