Jonah Hill Discusses The Brutal Honesty of "Cyrus"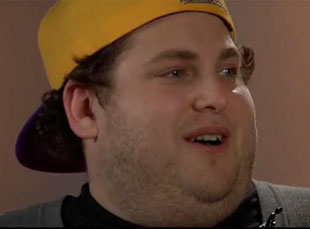 Posted by Matt Singer on
Jonah Hill ("Superbad") plays the title character in "Cyrus," a 21-year-old new age musician who competes with a potential suitor for his mother's love in the latest comedy from filmmaker brothers Jay and Mark Duplass.
I sat down with Hill to talk about the challenges of playing a more dramatic role and going head-to-head with the likes of John C. Reilly and Marissa Tomei.
Check out all of our coverage from SXSW.