Why moviegoing and healthy eating don't mesh.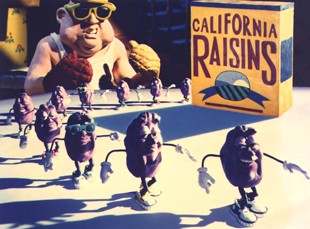 Posted by Vadim Rizov on
Last week, Sony Pictures CEO Michael Lynton gave a speech saying movie theaters should add healthy snack options — fresh fruit, vegetables and dip, yogurt — to the usual popcorn, soda and candy. Sony has the polling numbers: two-thirds of moviegoers claim they'd be more likely to buy the healthy snacks. 60% say healthier snacks would enhance the experience. This basically means 60% of those polled are lying.
It's incredible to watch otherwise dietarily sane, even finicky people eat dehydrating amounts of popcorn and ingesting sugar by the pound whenever they go to the multiplex — it's kind of like watching people drinking in an airport bar at 10am. If it's true that, according to the LA Times, more people are going to the movies more often and substituting that for pricier recreational activities (which seems true) and movies are more prominent in America's social life than they have been recently, it's also true that the theaters themselves can be incredibly unhealthy places to frequent.
Like the national mood and economy, theaters can also be depressing — a man who complained about someone talking on their cellphone during "Shutter Island" was stabbed with a meat thermometer, only a little more than a year after an enraged "The Curious Case of Benjamin Button" viewer simply shot the offending chatterers, then sat down and watched the rest of the movie while the police were on the way.
There's a casual sense of irritation at most New York multiplexes; there's also true to a certain extent at the suburban ones, but more people there seem resigned to having their screening interrupted by texts, phone calls and random teenagers surfing from film to film. Complaints about that are common, though it's actually more interesting that there are now many people who see nothing wrong with them or anyone else ignoring the film loudly whenever they feel like it.
If the experience at those theaters can be so grim, why should the food be any different? There's even a term for the kind of movie that goes with it — the passive-aggressive label popcorn movie — and it's absurd to imagine a world where "Transformers: Revenge of the Fallen" comes with carrots.
By the way, if you spent any time in multiplexes in the '90s, you probably saw a pre-show variant of these mind-blowing California Raisins commercials:
[Photos: California Raisins TV commercial, unknown date, Will Vinton Studios; "Gremlins," Warner Bros., 1984.]