Five More Disney Documentaries We Want to See (And Probably Never Will)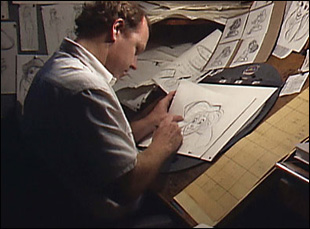 Posted by Matt Singer on
It looks like we're entering a whole new world of documentaries about the Walt Disney Company. There have been two feature-length documentaries about Disney released in theaters during the last seven months alone. Last fall's "Walt & El Grupo" examined Walt Disney's goodwill tour of South America in the 1940s. This week's "Waking Sleeping Beauty" is an insider's account of the company's return to artistic form during the 1980s and early 1990s. Disney, both the man and the company, remain one of the most interesting subjects in Hollywood history, and there are plenty more possible topics for future documentaries. But many of them wouldn't paint the Mouse House in such a favorable light. So the question then becomes — would Disney ever let anyone make them?
Though "Waking Sleeping Beauty" has earned plaudits from some critics for its candor, these films are still to varying degrees Disney movies about Disney, made by filmmakers with strong ties to the company and personal connections to their material. ("Grupo" director Theodore Thomas is the son of the famous Disney animator Frank Thomas who accompanied Walt on the trip; "Sleeping Beauty" director Don Hahn produced many of the features from the period chronicled in his film.) In short, it's next to impossible to make a film about the Mouse House without its support, and that support is contingent on the material. Any of the following topics have the potential to become great documentaries. But it'd take more than wishing upon a star to get them made.
The Story of "Song of the South"
While many other Disney classics go in and out of print every few years, 1946's "Song of the South" has never been released on any home video format in the United States. Disney has kept the film, based on the Uncle Remus stories by Joel Chandler Harris, hidden since its last theatrical re-release in 1986 out of concern over its portrayals of African-Americans that are, if not outright racist, certainly ignorant and insensitive. Despite persistent calls for its release from Disney cultists (a petition on SongoftheSouth.net boasts over 130,000 signatures), the company has repeatedly refused to make "Song of the South" available.
If Disney ever did put the film out on DVD or Blu-ray, the only way to get away with it would be to package it with a documentary that contextualizes the film's depiction of blacks, traces the film's production and initial reception, and provides reactions and analysis from modern scholars. Just don't expect that DVD any time soon; according to the Hollywood Reporter, CEO Bob Iger insisted he had no plans to return "Song of the South" to public view at Disney's annual stockholders' meeting earlier this month, calling it "antiquated" and "fairly offensive." Which means you've got a better chance of spotting Br'er Fox mauling Br'er Rabbit on Splash Mountain than you do seeing either film.
The Eisner/Ovitz Debacle
In 1995, Disney chairman Michael Eisner hired CAA head Michael Ovitz to work underneath him as the company's president and his second-in-command. A little over a year later, Eisner paid Ovitz $130 million in severance pay to leave. The story's tailor-made for a dishy documentary: two parallel ascents to the pinnacle of Hollywood power followed by a disastrous partnership that exploded out of two former best friends and powerful personalities (not to mention their giant egos) who were incapable of working together. It's even got a media circus of a trial for a climax, an ugly lawsuit brought by Disney shareholders against Eisner and the Board of Directors for the costly Ovitz hiring and firing that aired all the company's dirty laundry in public. Literally no one involved in this story would want this movie made. We're more likely to see Ovitz back at Disney than we are this film.