Director Will Canon and the Cast of "Brotherhood" Discuss Pack Mentality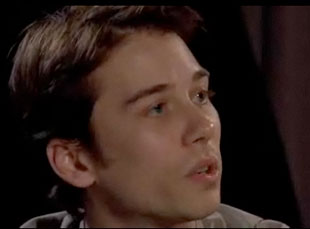 Posted by Matt Singer on
"Brotherhood" follows a group of fraternity brothers on a night of hazing gone wrong when a pledge (Lou Taylor Pucci) is shot and the brothers have to decide whether to save themselves or save the pledge.
I sat down with the cast to discuss the moral struggles one character (Trevor Morgan) faces when confronting a pack mentality and the alpha male fraternity president (Jon Foster).
Check out all of our coverage from SXSW.