The star-powered movie isn't dead, it's just resting.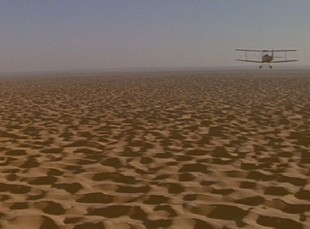 Posted by Vadim Rizov on
Wendy Ide at the London Times makes an Oscary point that's become almost a meme I'd like to dispatch once and for all if I could. She claims the nominations are playing out "a struggle for the future of Hollywood." But… remember the famous 1996 arthouse shoot-out of "The English Patient," "Fargo," "Secrets & Lies" and "Shine"? Remember how that changed the industry forever? Precisely.
Ide also resurrects the idea that the day of the star vehicle is done and no-name movies are the best bets, pointing out that only three of the nominees have names attached, but her reasoning's faulty. No one went to see "Inglourious Basterds" because of Brad Pitt, who hasn't had a non-"Ocean's" hit in years (even though he's been doing some of the best work of his career); they went to see it because of the bang-up marketing job and because Quentin Tarantino is one of the few directors to have name-recognition in this country.
People did, however, very much go to see "Up In The Air" because of George Clooney's involvement — if it was just marketed as "From the director of 'Juno,'" we'd be looking at "Jennifer's Body"-type results. And while Sandra Bullock fans were surely legion for "The Blind Side," that movie's success goes way above and beyond anything she's had in her career, so it's more than just her personal pull.
The movies from last year you'll see most cited to support this thesis are either fluke hits with unmatchable gimmicks — like "Paranormal Activity" and "District 9" — or hypertrophied blockbusters that don't need stars; they've got brand names and/or technology driving them. (You could make a case that "Star Trek" would actually have been super-distracting with big stars in the cast.)
The star-driven movie isn't over. Look at what was bought at Sundance recently — "Blue Valentine" with Ryan Gosling and Michelle Williams. "Buried," starring Ryan Reynolds. "The Kids Are All Right," featuring Annette Bening and Julianne Moore. "Hesher," with Joseph Gordon-Levitt.
The problem with the Stars Are Dead argument is that it leads you down a Hollywood cul-de-sac: you've got a whole bunch of movies built around a high concept, a franchise or a director who's got strong awareness. You need someone, or something, with fans. None of the actors I cited in the last paragraph are burning down the block, but they're not unknown. And that's what it takes to get most non-genre movies made in the Holly-/Indiewood system: because that's what people respond to.
[Photos: "The English Patient," Miramax, 1996; "Blue Valentine," The Weinstein Company, 2010]