Pads, pods, and other fascistic devices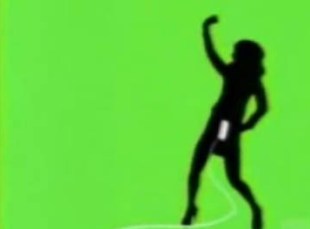 Posted by Brandon Kim on
It's been incredible watching Apple evolve into the goose-stepping corporate monster it once rebelled so successfully against. Ridley Scott's "1984" commercial that introduced the Macintosh to the world was a revolution. From then on Apple framed itself as the underdog liberator, come to free us from the gray-toned Orwellian hellscape that was PC domination.
Now, our civilization is slave to the Apple iproduct, no matter what it is. Available in stylish models, all completely identical, in white, black, and matte silver, shades of gray. Like the symbols of power carried before Roman magistrates everywhere they went, the fasces, an air of (consumer) superiority surrounds each iproduct. Unfortunately, the superiority is only case deep. Any similarly priced Asus laptop, Lenovo Thinkpad or countless other PC brands will run circles around any Mac on the market in every way, and still have hours of battery power remaining. It costs a lot of power to run those little panzers all day! You can configure a faster, greener, PC laptop that matches a Macbook pro at literally a fraction of the cost.
The ipod has helped revolutionize the way we consume, listen to and even think about music. For this I was once thankful, but have since realized that the death of the album is not a good thing. Apple is in no way solely responsible of course, much as Steve Jobs would probably like to think. But again, there are other better products, the Zune consistently has better features, and battery life – greener again. My crude and ancient Blackberry Pearl can hold up to 4 gigs of music and suffices just fine for mobile listening, yet people act like the only way they can listen to music is on an iproduct. Bring out Zombies.

4 year old parody apparently not seen by Apple executives while busy planning deals with child labor manufacturers.
So now what new conformist dependency will the ipad bring? Other than monthly hygiene protection (with wings addition coming soon). Magazines and books are to be read only from this shiny new device as if there were no other way to do it of course. As a music player it seems to lack some of the most rudimentary features like wireless sync and queuing. I can forgive a Blackberry Pearl these shortcomings since it comes for FREE with a phone/data plan and isn't even marketed as a media device. But the ipad? it doesn't' even have adequate speakers to listen to music (without headphones) so you need to buy another product for that. Read the CNET review.
And watching movies on these gadgets? No one says it better than David Lynch.