"Escape From New York" remake, why John Carpenter rules.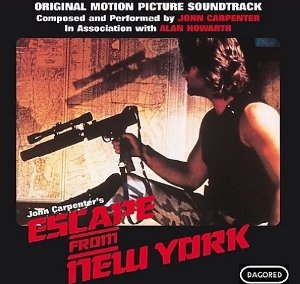 Posted by Brandon Kim on
A remake of John Carpenter's 1981 bad ass flick, "Escape From New York" was announced months ago and the news was generally grim. Warner Bros.- New Line would gratuitously reinvent the film with an $80 million+ budget that probably wouldn't be enough and names like Gerard Butler were getting thrown about to play the 80's eye patch hero Snake Plissken.
Kurt Russel has some missteps in his long, Disney legend, rooted career, but EFNY was not one of them. In any case a poof like Butler could never fill out Plissken's eye patch. Development was stalled, but Vulture reports a new green light.
A combination of three factors seem to be responsible. Apparently, a rewrite by Allen Loeb ("21," "Wall Street: Money Never Sleeps") "nailed the humor in Plissken without slipping into camp." We'll see about that. Secondly, a budget concern about setting the film in a post apocalyptic Manhattan was remedied when someone had the idea to go with a dirty bomb excuse instead of full on cataclysm – so they can shoot using the Manhattan we have instead of having to recreate one that is in complete ruin. "It is an exposé of an ecosystem, if you put a huge wall around Manhattan and then dropped in the most fucked-up, dangerous criminals on Earth," Vulture's source says.
Lastly, and most importantly, New Line's new lease on the film's life came with three crucial conditions in the contract from John Carpenter.
1. That Plissken "must be called 'Snake.'"
2. He "must wear an eye patch."
3. He must "always be a 'bad-ass.'"
Carpenter is the man. So perhaps there is hope for this yet. Now all they have to do is assemble a cast that rivals Kurt Russell, Ernest Borgnine, Harry Dean Stanton, Isaac Hayes, Donald Pleasence, and Lee Van Cleef. Quite possible. And then match the awesome, heavy synth soundtrack, done by the genius John Carpenter himself (with composer Alan Howarth) which has become an absolute staple among DJ's and record heads world wide. Maybe the studio can just get Carpenter to direct and score again, he could play Snake too as far as I'm Concerned.

"Escape From New York" – Main Theme, by John Carpenter and Alan Howarth.