Cooking with Malachai, Snowflake jam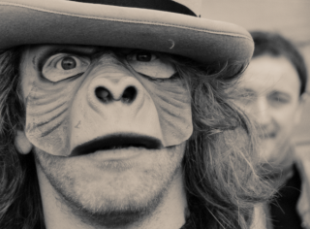 Posted by Brandon Kim on
I've been a big fan of Bristol UK's, Malachai, and their monkey business since discovering them only a short time ago in the UK film "Franklyn." It was unreleased here but I love me some Eva Green so I got my hands on it, you can find it easily enough on DVD now.
Since then a subtle name change and a full length release on Domino has occurred, with which I am mostly quite pleased. You will be too if you dig psychedelic 70's sounds but still appreciate more modern tinkering. There's a good bit of The Kinks or Arthur Lee's Love here, just toughened up and turn-tabled. The record, The Ugly Side of Love is out now and you can download the lippy sex jam "Snowflake" for free.
Down on my bended knees and elbows/Chewin' over that sweetness I know/When all of a sudden I've needs from below/Somewhere in the dark I'm mumblin'
Good times. Also a good time, if almost a bit too blown out, are these viddy shorts that Malachai did (back when they were called Malakai). I love me some chicken too. It ain't nuffin' wiffout mixed herbs and spices, nuffin'!
If you're too queasy to grab the album at least go get that mp3 of "Snowflake," and think on it, for when you're on the prowl.
More here including another free song.