Why exhibitors should be B-Side themselves.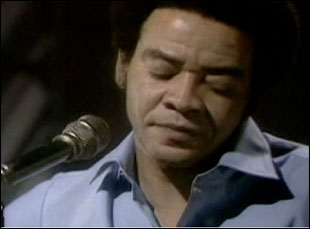 Posted by Stephen Saito on
It would be nice to think that, should AMC and UK theaters go through with their planned boycott of "Alice in Wonderland," there might be a few indie films that could fill the breach. Say some extra screens across the country for the French prison film "A Prophet"? Or maybe even "Frozen," Adam Green's ski lift horror flick whose distributor Anchor Bay is currently promising to supply any theater with the film so long as the manager requests it.
While eight theaters took the bait on that last offer on Friday — if you're in Tennessee, consider yourself lucky — it's a drop in the bucket when compared with the 3,000-plus screens that "Wonderland" is set to take over on March 5th, with the full force of Disney behind it. It's also no wonder then that B-Side, a company that aimed to combine social networking and distribution, announced that they would close shop after five years — a year and a half after they started distributing their own films.
In Scott Macaulay's excellent post-mortem on the company in Filmmaker magazine, president of distribution Paola Freccero acknowledges that having an unorthodox approach to releasing a film — one that involved having audiences request DVDs to hold their own screenings, in addition to simultaneous DVD and video on demand releases — didn't do the company any favors in an industry attached to a business model based around the traditional theatrical release. (There's a reason for this, according to Anne Thompson, who surmised a "robust theatrical release" was still the road to Damascus from the Sundance panel on distribution.)
However, B-Side shouldn't have only been an attractive distributor for the arthouses and Alamo Drafthouses of the world, both of which are cited in Macaulay's article for having embraced the company's cross-platform releases of films like Doug Benson's "Super High Me" and the Bill Withers doc "Still Bill." Instead, it's the major exhibitors like Regal and AMC who should've been interested in taking B-Side's call, especially as the studios are talking about collapsing release windows.
Already abused by the way studios split profits, which rewards theater owners the longer a film plays (but has placed the emphasis on opening weekend since that's when studios get a greater percentage of the door), exhibitors have already resorted to looking for alternative programming to what they're handed from Warner Bros., Sony and Universal. If you've been to one of the big theater chains recently, you've probably been inundated with ads for the tenth anniversary of "The Boondock Saints" or a Black Eyed Peas concert, courtesy of NCM Fathom, a company specializing in one night only events that usually occur on those slow weekday evenings.
This is where B-Side was ahead of their time. Rather than using blunt force audience bombardment ads for such diverse entertainments as "Boondock Saints," "Glenn Beck's 'The Christmas Sweater" and the International Women's Day celebration "Half the Sky" while they're settling in to see "Valentine's Day," B-Side had the ability to target and mobilize audiences through social networking. As Macaulay cites in his article, Benson's "Super High Me" played in over 1000 venues, likely thanks to a coalition of the comedian's fans and stoners, the latter crowd not necessarily known for their organizational skills. If a clever exhibitor could harness such passion for something other than opera, it might give them a legitimate alternative to the studio product they've come to resent, not to mention an alternative for audiences looking for something different themselves.
For many, the loss of B-Side will be felt most when one goes to look for one of their invaluable festival guides, but for many more who might not have even known the company at all, it's an even bigger missed opportunity.
[Photos: "Still Bill," B-Side, 2009; "Super High Me," Screen Media Films/B-Side, 2008]