Tim Burton heads Cannes, highbrow spleen flows.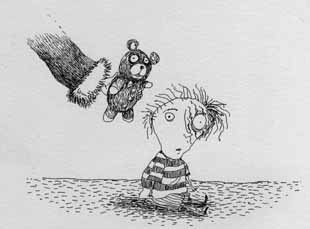 Posted by Vadim Rizov on
Sundance? Nah, we're done. The festival circuit (which, unlike awards season, I never get tired of) rushes on with the announcement that Tim Burton will be heading up the 2010 Cannes jury. The news was instantly greeted with sarcasm and outright venom by most of the highbrow folks I know (and, I suppose, more or less claim affiliation with).
Discounting the die-hard Burton fans, a lot of people seem to agree that after an incredible first run, his work veered into self-parody and diminishing returns, though where you cut off is up to you. I'm on board till "Sleepy Hollow" (seriously), with everything but "Sweeney Todd" being pretty unwatchable after that. That doesn't explain the disdain. I think it has something to do with the sense that Burton's become more of a hollowed-out brand name than an auteur, and "Burtonesque" has become an adjective normally indicating someone biting off more gothic whimsy than they can chew.
But what does this mean for Cannes? Probably absolutely nothing; filmmakers normally go out of their way to avoid awarding movies similar to theirs, except for Tarantino, who did it his way in '04 by making sure "Oldboy" got the Grand Prix. That, I think, is where the bulk of the real disdain is coming from. For all his lowbrow affectations, Tarantino named his production company A Band Apart after Godard's "Band of Outsiders" and his jury gave what's roughly third prize to Apichatpong Weerasethakul's "Tropical Malady" — as highbrow (and, it must be said, lovely) a film as can be, defending it against the initial philistine attackers.
Tarantino, in short, has his highbrow cred in order, which is important when it comes to Cannes, a festival that still, miraculously, has room for the punishing and mystifying. Burton has no such thing. The currently running MoMA series of films that left their mark upon Burton includes at the high end of the spectrum, "The Cabinet of Dr. Caligari" and Roger Corman; way down at the bottom, we have "When Dinosaurs Ruled The Earth" and "The Swarm."
Considering Cannes juries are volatile and unpredictable anyway, Burton shouldn't register as cause for too much concern, though he did quite clearly express a worldview in "Mars Attacks!" that the world would be a better place if all the snots were gone and we were left with Jim Brown, Tom Jones and some guy rambling about teepees. Let's hope an international jury of his peers can keep him in check, because there's a good chance that he'd give the prize automatically to Sofia Coppola's "Somewhere" (if it gets in) just for casting Stephen Dorff, you know?
[Photos: "The Melancholy Death of Oystery Boy and Other Stories" by Tim Burton, published by HarperEntertainment, 1997; "When Dinosaurs Ruled The Earth," Warner Bros., 1970.]