When the Honorary Oscar was cool.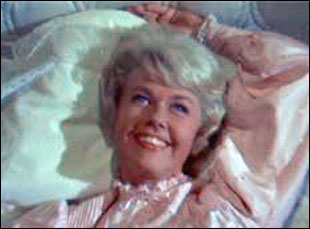 Posted by Vadim Rizov on
Writing in appreciation of why Doris Day deserves to receive an honorary Oscar, the New York Times Douglas McGrath decides there are basically three kinds of honorary Oscars: those for inexplicably overlooked legends (Welles, Chaplin); those created by top-down friendship (Karl Malden lobbying for an honorary Oscar for Elia Kazan when he'd already won two); and those for people whose strengths were invaluable but hard to recognize within the existing categories (Fred Astaire's dancing, Stanley Donen's resilient musicals).
Looking through the Honorary Oscars list, though, it's possible to see something much more interesting than just validations of Hollywood's past. In the '30s, the Honorary Oscars tended to be less pretentious than the actual Best Picture winners, better capturing what was popular and making waves.
Honorary Oscars were given out to people whose importance has outlasted their year's actual winners: Shirley Temple, Walt Disney, Mack Sennett, MoMA's Film Department and a group of then-ubiquitous, now-ephemeral celebrities (Edgar Bergen, reigning newsreel champs "March of Time").
In 1938, an Honorary Oscar went to "Spawn of the North," a movie about two lifelong fisherman buddies (played by Henry Fonda and George Raft) whose fortunes diverge in 1890s Alaska as a fight develops with Russian poachers. The salute was for effects, but it sounds far more promising than that year's toxic Best Picture winner "You Can't Take It With You."
In the '40s, the honorary awards took note of war efforts (like Colonel Nathan Levinson, who helped put together army training films), child actors and foreign films. The mix continued through the '50s, when a still-vital Danny Kaye could get an Honorary Oscar at the height of his fame alongside already celebrated Greta Garbo. Current stars were being equated with past legends; Hollywood felt secure about the past and present.
Shortly after that, the Honorary Oscars starting become what they are today, almost exclusively the province of the soon-to-be-embalmed and no longer professionally viable, indicating a (correct) uneasy premonition that Hollywood would soon no longer be the universal center of American pop culture. Eddie Cantor, Buster Keaton, Stan Laurel: the '30s and '40s stars started filing through neatly.
And so it went on year after year, with a few pleasant anomalies — Henri Langlois, hero of the French New Wave, and a trio of foreign giants (Satyajit Ray, Antonioni and Fellini) — but largely recognizing former Hollywood stars of increasingly vintage legends.
This past year's awardees — Day Lauren Bacall, cinematographer Gordon Willis and producer/director Roger Corman — were all unquestionably worthy, but they're all also giants whose best work was done long ago. The Academy no longer seems to feel comfortable singling out someone of the present for contributions, because they're not sure what will last. They're predictable now, but they're also safe.
[Photos: Doris Day in "Pillow Talk," Universal Pictures, 1959; Roger Corman, courtesy of JaSunni at PicasaWeb]