James Horner, cockroach of composers?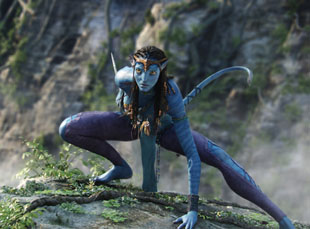 Posted by Vadim Rizov on
It's winter, the indie companies are flailing, the bloggers are despairing, the economy still sucks and the only true blockbuster on an understocked December slate is "Avatar." You think indies are endangered? Pity the poor composers of film scores. Where once they cranked out orchestral majesty for most major releases, they've now become an optional component, victim to changing tastes and the commercial allure of the all-song soundtrack.
But one's risen above the purge. After working steadily through plenty of high-profile gigs ("Star Trek II," "Apollo 13," etc.), James Horner ensured himself the professional equivalent of tenure by writing the score for "Titanic," which sold 27 million copies worldwide and was the highest-selling primarily orchestral soundtrack ever.
Even though everyone bought the disk for Celine Dion's little song, correlation is often causation in Hollywood. And sure, Horner's feeling the changing times as much as anyone — would the Horner of 1995, who scored "Casper," "Braveheart" and "Apollo 13" (out of six that year, no less), be happy knowing he'd be doing "Bobby Jones: Strokes of Genius" in 2004? But hey, he's working.
And high-profile gigs do still exist. Horner just devoted a year and a half of his life to "Avatar." This has resulted in an unusually lengthy LA Times profile in which Horner says things like "What I have done is create a world that uses a tremendous amount of colour — colours that we haven't heard before" with a straight face.
By "color," he means "a small bit of orchestral music, then three or four ethnic instruments will play and then somebody will sing and then the orchestra will do something and it has to all be seamless over, say, a 12-minute sequence." LIKE NOTHING WE'VE EVER HEARD. Sure. "Ethnic instruments." And electronics. These are new.
For those of you not immersed in the fast-paced arguments and controversies of the film score world, you should know that the Times profile is basically a softball pitch, with London Symphony Orchestra principal tuba player Patrick Harrild reminiscing about working with Horner, who he claims couldn't possibly be nicer. This results in some inadvertent hilarity — "The first score I recorded with him was the one about little people — 'Willow,' " he says, which is as good a summary as any.
So, in case you didn't know, James Horner — whose scores, for over a decade now, have rarely been anything other than sentimental strings, warmed-over classicisms and the occasional "exotic" element (Zorro!) — is a very controversial guy who, a decade ago, become symbolic of everything wrong with contemporary film scores.
He was attacked by Alex Ross in the New Yorker and the good folks at Film Score Monthly went around in circles for months on the question of how much he stole from himself/classical music, whether or not he was a horrible human being, etc. In the late '90s, in short, there wasn't a single film score composer more polarizing amongst the kind of person who cares about these things.
But a decade's passed, and Horner stands atop the heap, proudly employed, convinced of his own worth and still entrusted with expensive projects. He writes the kind of generically "old-fashioned" scores that just scream "Hollywood movie" and (like Donald Trump says) "quality." Those kind of movies, for better or worse, are no longer as popular as they once were, and with them goes the expensive niche once held by Horner's scores.
So when you watch "Avatar," you might as well be watching the last stand of the old-school film composer. But for now, Horner says "Hollywood movie" in the old-fashioned sense, while no one knows what's to come next.
[Top photo: "Avatar," 20th Century Fox, 2009]