This is a golden age for foreign film.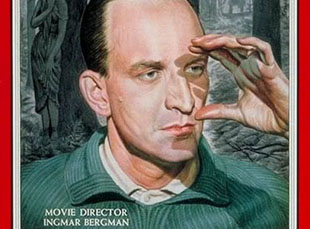 Posted by Vadim Rizov on
A myth has spread in the last few years, seen most recently by Gerald Peary's indieWIRE ballot of end-of-year list stuff: "Have there been less foreign-language films distributed at any time in America since the 1940s?" he asks. Um, yes.
Once upon a time, movies took years to get around the country, traveling slowly from theater to theater. That went double for imports, which arrived — when at all — at least a year late, and quite often later than that ("Pather Panchali" arrived three years late, "Throne of Blood" four). And that's without even getting into discussing the plight of smaller, less milestone-y films during this alleged golden '60s age, when every right-thinking American was apparently watching Bergman and Fellini before repairing for espressos and hash.
I know what Peary's getting at, but it's not a question of distribution. It's a question of a lack of prominent critics who place Major Art at the center of the discussion rather than trying to sneak the art past reader-conscious editors who don't want to alienate anyone. It's also a question of the decline of the college cinematheque and viewing clubs, the passionate gatherings and late-night debates etc. And you know what? Those days sucked and had more to do with the dissemination of rep cinema and the rare chance to see milestones in scratchy conditions than great presentation and some kind of charged atmosphere surrounding the theater.
These days, many major festival movies don't get distribution, and when they do, it's limited to a token NY/LA release. But many more of them do than don't, and even if they're still not the most adventurous releases, there's an awesome arthouse theater in Omaha, which isn't something you could say 30 years ago. And guess what? Eventually those films do make it to DVD and are easy for pretty much everyone to get their hands on.
And if you do live in one of the big cities, your options are unlimited; granted, you have to keep a sharp eye out for what's playing where and for how long, but it's worth it. It's not just the major films getting play, but a wide variety of smaller, specialty items. Enough with the complaining.
[Photo: "Time" magazine cover of March 14, 1960, Time Warner]