2009's Most Memorable Critical Dust-Ups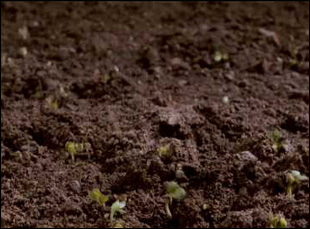 Posted by Stephen Saito on
Just as the Tiger Woods scandal snuck up on sports writers in this tail end of '09, New York Times critic Manohla Dargis' f-bomb filled interview on the state of women in Hollywood has become the gift that has just kept giving this holiday season for those who still enjoy a good old fashioned critical beatdown.
It's a worthy capper for a year that began with Variety critic John Anderson literally punching producer's rep Jeff Dowd at Sundance over his negative opinion of "Dirt! The Movie." (He never wrote the review after the incident or the parody videos that followed.)
Overall, it's been an interesting year for criticism and film writing in general, as massive media layoffs have led to established names making their mark online. With fewer positions, more writers are having to become a jack-of-all-trades and then compete with those who understood this as a fact of life long ago.
With that in mind, some of the most thought-provoking film writing of the year hasn't been done on film at all, but on how film writing is changing, where film journalists begin to consider themselves as film activists and critics engage in discussions that don't end with the final period of their reviews. These are a few of those ongoing conversations that became must-reads this year.
Glenn Kenny vs. Joe Swanberg (February 5)
The former Premiere critic's site has been a haven for cinephiles, so it was no surprise to see the heated exchanges that followed a post in February that questioned the cinematic validity of Joe Swanberg's work and Mumblecore at large. In the midst of posts revisiting Manny Farber's favorite films of 1951, his supporting role in Steven Soderbergh's "The Girlfriend Experience" and his enduring love of The Feelies, Kenny would take the occasional shot at Swanberg, who for better or worse has become poster child for Mumblecore (a term that is still being debated endlessly).
A David Denby rave for Swanberg's "Alexander the Last" didn't go unnoticed, nor did a reference to Swanberg's shooting methods in an article about "Humpday" star Justin Leonard's directorial debut, and even Kenny's giveaway of a "My Dinner With Andre" DVD revolved around a photo caption contest based on an image of Swanberg setting up a camera for one of the disc's special features that led so many to send in entries about the young filmmaker's penchant for nudity that Kenny had to cut off them off at the pass.
Still, Kenny laid down the real gauntlet with a Film Comment-worthy post entitled "The Cinema of Contingency: Notes on Swanberg," where he mentioned the caveat of sharing 51 Facebook friends with Swanberg before tearing into the director's filmography and criticizing the banality of the conversations, the laziness of the imagery and the overall "slackness" of the acting and direction. What followed in the comments section was a vibrant discussion of yes, who was really responsible for the "Mumblecore" label, but also the "reality" of Swanberg's films, whether Swanberg is a model of a low-budget filmmaker and what constitutes a film these days.
Jeffrey Wells at the Oxford Film Festival (February 9)
Hollywood Elsewhere's Jeffrey Wells is known for both his boundless enthusiasm for the films he loves (see any of his posts related to "An Education") and his sometimes curmudgeonly attitude (see his post on attempting to eat a piece of cake from a restaurant that refused to give him a dessert fork since it wasn't from the restaurant) that make his site a compulsive read. When Wells was invited to the Oxford Film Festival, he was given a hotel room with crummy wi-fi, fell into a "mood pocket" and bailed out on a panel on film criticism he was supposed to attend as a result, alienating some of his would-be fellow panelists, including Cinematical's Eric D. Snider, who called him out on a series of posts on his personal site for taking advantage of the small-sized festival who paid for his stay. (Wells later said he reimbursed the festival.) [Update: After the publication of this article, a representative of the Oxford Film Festival contacted us to say they have in fact not been reimbursed for Wells' airfare.]
Writing for the dearly departed SpoutBlog, Karina Longworth expanded the conversation to ask what obligation a journalist has when their trip is fully financed and whether Wells had a point when he defended himself by arguing that he brought more attention to Oxford with his temper tantrum than if he had actually written about the festival's films. The comments section of her post brought out not only those who witnessed the event like new Movies.com critic Jen Yamato and Scott Weinberg, but brought together old rivals Wells and Movie City News' David Poland for an intriguing discussion about the line where film writing can become a paid advertisement and the ethical minefield of being a film writer today.