Contest: How do YOU think the world's going to end?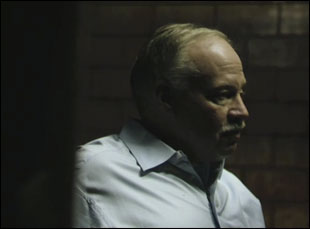 Posted by IFC on
When it comes to terrifying visions of the end of the world, "2012" has nothing on the documentary "Collapse," in which former police officer turned independent journalist Michael C. Ruppert gives his bleak but altogether too believable explanation for why we're careening toward apocalypse, from our dependency on dwindling fossil fuels to our current economic crisis.
Is he paranoid and pessimistic beyond belief? Sure.
Is he a conspiracy theorist? As he puts it, "I don't deal in conspiracy theory. I deal in conspiracy fact."
Well, we'd like to hear your theories, conspiracy-driven and otherwise, for how you think the world's going to collapse.
Send your predictions on the end of the world, between 100-300 words, to ifcnews@ifc.com. "Collapse" director Chris Smith (whose previous films include "American Movie" and "The Yes Men") will pick the most imaginative and creative entries to receive an autographed "Collapse" poster.
Check out our complete contest rules then send us your theories! The contest runs from today through December 21st, and the winner will be selected on December 28th.
Want to watch "Collapse"? It's now available via Movies On Demand through Time Warner, Comcast, Verizon FIOS, Cox and Charter. For more info about the film, check out the official site.