The rowdiest awards show of all.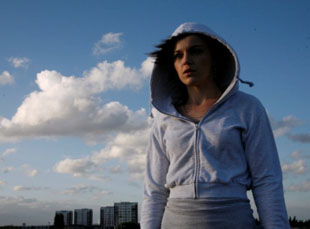 Posted by Vadim Rizov on
We're deep in awards season, bunkered down for the next three months in a landslide of commendations and speeches soon to be lost to history. So let's take a second to salute the British Independent Film Awards, which took place Sunday night, and which celebrate movies costing less than £10 million — the UK equivalent, that is, of the Gotham and Spirit Awards. And, like them, kind of boozy.
Recipients included Andrea Arnold, who was named Best Director for "Fish Tank," "Moon" (which I like to refer to as "Michael Clayton In Space") which got Best Picture, and Carey Milligan, who took another lay-up Best Actress award for "An Education." But who cares who won? What sets the BIFAs is a pleasing air of disheveled eccentricity that makes the allegedly carefree Golden Globes look like a trial at The Hague.
It's not just that, for example, Arnold decided early on from table placement she hadn't won and proceeded to get ragingly drunk, then giving a speech where she said "That's a really big thing. Well, it's a little glass thing, but it's a big thing."
No, it's built into the awards themselves, which have all kinds of lovely names. There are two honorary awards I particularly like. The award "for outstanding contribution to British film" (presented to Michael Caine this year), named for the late Richard Harris, known as an actor but better known (perhaps even primarily so) as one of the 20th century's outstanding drinkers, and who founded Alcoholics Unanimous: "If you don't feel like a drink, you ring another member and he comes over to persuade you."
The award for Best Debut Director is named for Douglas Hickox — it was his annual bequest that helped kick-start the ceremony in the first place. As a director, he's best known for making do with the shoddy scripts he was given — the campy but fun Vincent Price vehicle "Theater of Blood," the John Wayne-vs.-England spectacle "Brannigan," three episodes of "Dirty Dozen: The Series." A career derailed by circumstances beyond his control, surely, but it's nice to see that, in this way, he lives on.
[Photo: "Fish Tank," IFC Films, 2009; the 2008 BIFAs, courtesy of bifa.org.uk]