Werner Herzog likens Nick Cage's performace to jazz improv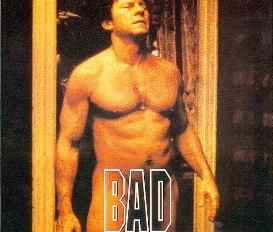 Posted by Brandon Kim on
I've been hating on Werner Herzog's "Bad Lieutenant: Port of Call New Orleans" for may months now, but hating something in theory without eventually seeing it for yourself feels cheaper than the ill-conceived title of this film. I finally saw it and there are some things to like. Still, as a huge admirer of Abel Ferrara's 1992 masterwork "Bad Lieutenant," I can't excuse the title.
The producers, Alan and Gabe Polsky seem to think it's a great one. "We have a great title," they told IFC's Stephen Saito. Really? I would hate to see this strip mall franchise treatment spread around. Next up, "Gone With The Wind: Port of Call Kandahar," "Bladerunner: Skin Jobs of Miami?" And they wonder why a deal with a major distributor didn't come about.
Well, titles are important for better or worse. Herzog says he never liked it and knew it would cause problems. Someone call do over, ditch this idiotic franchise idea, and just make a fun movie – cause that's what this is. It's hard to imagine Val Kilmer being more completely superfluous than he is in BLPOCNO, I can only imagine that Herzog and crew never saw his finer work, just as he supposedly never saw Ferrara's film. This could have had some great buddy movie moments if they'd used Kilmer, but they didn't. I could have played Kilmer's role, that's how unimportant it was. But Nicolas Cage does indeed shine after being dull for too long. As Herzog told WNYC's Leonard Lopate, he "goez completely bonkerz" and likens his performance to a Jazz musician suddenly going off on his own brilliant improvisation (then goes on to talk about himself and how gifted a director he is).
BLPOCNO has absolutely nothing to do with Ferrara's '92 film nor does it rank even in the same realm as that film's dark subject matter. The original "Bad Lieutenant" is funny in places because it's so completely out of control, and as a human being you may find laughter a good way to deal with it's disturbing horrors.. Herzog's silly film is funny because it's a comedy.
Listen to Werner Herzog tell WNYC all about it with his amusing Bavarian delivery.