Ray Davies, The Kinks Choral Collection, Simon Cowell's taint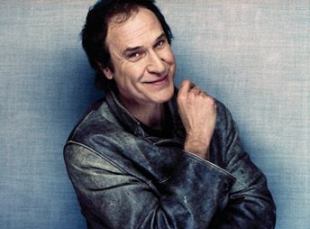 Posted by Brandon Kim on
You can't go about asking people Kinks or Beatles and expect an accurate sample. It's not a fair question – the entire world knows The Beatles. But The Kinks, well people might know "Lola," and they probably know the "Picture Book" song from the HP printer commercial but they don't even know it's The Kinks. Record heads and the more musically inclined of course know the hits like "You Really Got Me," and "Waterloo Sunset," but the Kinks' genius lies much deeper than their radio hits. Kinks fans know that and our favorite records have little to do with those popular hits.
It's good to see Ray Davies keenly aware of this and digging down to at least a couple of the real gems for his new effort, "The Kinks Choral Collection" which features personal favorites like "Shangri-la," "Village Green Preservation Society," and "Big Sky." The versions on this cannot ultimately compare to the originals but it's a trip hearing them performed with a massive symphony choir, the Crouch End Festival Chorus.
Davies told Spinner, "One of my big rule of thumbs at the beginning was not to make it a karaoke record… I think 'Lola' might have ended up a bit like that. I didn't want to show just the famous songs but a broad breath of what I'd done, like the six-song suite from the 1968 album 'The Kinks Are the Village Green Preservation Society.' To the real Kinks followers, it's uppermost in their collection of Kinks records."
Davies also seems to think that songwriting and musical creativity is being hampered, perhaps tainted by the likes of "reality" dramatist and TV mega producer, Simon Cowell. "Now I think people write songs just because someone like Simon could enjoy them but his taste isn't everybody's taste. Music represented freedom to me when I started out but I was lucky — I got hit records but still remained I think to a degree, free. I think there's a danger that musical aspirations might get trapped in a bubble of mass media acceptance." [Spinner]
I would go further, and suggest that Cowbell and those ear-sore shows of his are tainting culture in general, not just music.
So, Kinks or Beatles?
Davies plays Town Hall in NYC, November 19 and 20 with the Dessoff Chamber Choir.