On the underserved ballet/dance audience.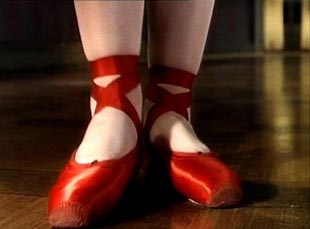 Posted by Vadim Rizov on
Two (or three, if you squint) dance movies scored big over the weekend: Michael Jackson's last stand "This Is It" continued to score overseas with $29 million; meanwhile, in New York, Frederick Wiseman's documentary "La Danse" took in $21,000 in one weekend, better than any per-screen average in the U.S. box office (save, predictably, $100,000/screen for "Precious"), and Maureen Dowd felt the need to write a totally pointless column about "The Red Shoes" — playing alongside "La Danse" at New York's Film Forum — and when I saw it on Saturday, it was about ten seats away from being sold out. So maybe her column wasn't that pointless.
This, I'd submit, seems like a weird weekend coincidence, but isn't really. Though I presume this has nothing to do with a voracious Wiseman fanbase suddenly manifesting itself, the promise of coordinated dancing holds great appeal. Consider that broadcast TV networks survive upon reality shows now, especially ones where "talent" rules supreme. We live in a nation where — thanks to "America's Got Talent," "So You Think You Can Dance" and "American Idol" — not only has the basic vaudeville format been revived, so has the idea of paying to see one thing done well. The musical was noisily and publicly "revived" this decade — thanks to the stillborn likes of "Moulin Rouge" and "Chicago" — but none of the revivalist musicals really have focused on unmediated dancing.
American viewers are, whatever studios think, not really invested in "production values," etc. — witness the recent success of "Paranormal Activity." Granted, the freak twin-dance-movie success of "La Danse" and "The Red Shoes" is confined to the same theater (Film Forum) so far, but I don't think it's anomalous; I'm pretty sure that when movies like "You Got Served" and "Stomp The Yard" can make money for their dance sequences alone, TV's dance craze might translate into a new kind of dance-fixated movies — not necessarily in traditional musical song-and-dance terms, but in movies explicitly privileging dance. The big dance movies so far have been "urban," but I think that's a fluke. As long as it delivers the core thing (dance, shocks, whatever), ninety minutes of well-filmed dancing will be as successful as much as anything else.
[Photo: "The Red Shoes," MGM, 1948.]