"Nailed" is back, Tony Kaye is probably not.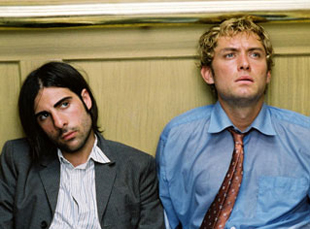 Posted by Vadim Rizov on
David O. Russell ("I Heart Huckabees") and Tony Kaye ("American History X") are both fearsomely talented directors and, from most accounts, extremely difficult human beings; their projects attract trouble on a regular basis. Both had the bad luck to get tied up with Capitol Films when the company imploded. It's a complicated saga, but essentially Capitol heads David Bergstein and Ron Tutor owe a lot of people money and are trying to sell their remaining movies even though some of them are now owned by a different company. And their financial problems are far from over.
Russell's "Nailed," a political comedy, was shut down four times because its financing sputtered out — issues that weren't the famously temperamental director's fault, and in May Jessica Biel claimed the film was unfinished and the whole thing was missing too many scenes to be releasable. But producer Matthew Rhodes is now telling the Hollywood Reporter that post-production money has been raised and "Nailed" is going to be on the market at Cannes next year. In the meantime, Russell's already finished shooting a whole other movie, Mark Wahlberg boxing drama "The Fighter." It's entirely possible we'll have both next year.
Kaye, meanwhile, seems to have his second non-workable project. According to Bernstein and another producer, Kaye's post-Katrina impressionistic something-or-other "Black Water Transit" is "unreleasable" — which is hard to believe, given Kaye's without a doubt an extremely talented filmmaker, but maybe more plausible from their perspective given that it was supposed to be a "Die Hard" type thriller and instead sounds more like a $48 million arthouse flick.
"Transit" may now be tossed on the slag heap next to "Lying for a Living," which was supposed to document Marlon Brando's acting workshops, and which ended when Kaye decided it would be a good idea to show up in November 2001 dressed as Osama bin Laden. A movie a decade: that's Kaye. He's making Russell look downright reasonable.
[Photo: "I Heart Huckabees," Fox Searchlight, 2004]