New Monsters of Folk music video premiering tonight!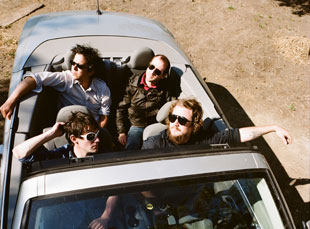 Posted by Melianthe Kines on
We're proud to be premiering the new music video for "Say Please" from Monsters of Folk, tonight on IFC directly after "The Jon Dore Television Show" in the Automat (approximately 10:26pm).
In anticipation of the premiere, here's a free MP3 download of "Say Please," courtesy of Monsters of Folk. Enjoy!