Trailer Premiere: "I'll Come Running"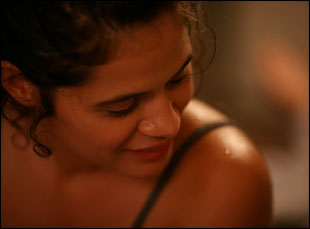 Posted by IFC on
Here's an exclusive first look at the trailer for "I'll Come Running," the debut feature from Spencer Parsons, a multi-continent romance starring Melonie Diaz ("Be Kind Rewind," "A Guide to Recognizing Your Saints") and Jon Lange. The official synopsis:
Pelle (Lange) wants a change of scenery. Another day, another place, another postcard, another girl… But is Veronica (Diaz) really just another girl? It was only supposed to be a stolen, sweaty day together in Texas, and all they have in common is too many hours watching "The Simpsons." But when circumstance brings Veronica to Pelle's door in Denmark, this "casual" fling shakes things up for his best friend and family as well. Comedy and tragedy entwine in "I'll Come Running" a broken romance about what happens when a stranger accidentally changes your life.
"I'll Come Running" opens Wednesday, November 4th, exclusively on IFC Festival Direct.