Film Programming: A New Wilderness for Former Film Critics.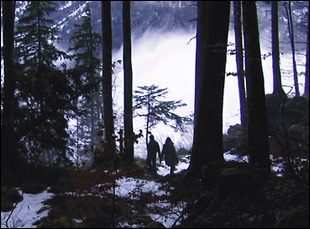 Posted by Stephen Saito on
Only two days removed from the announcement that Newsweek's David Ansen would be taking over as the artistic director of the Los Angeles Film Festival, the L.A. Weekly's chief film critic Scott Foundas has taken the Associate Program Director gig at the Film Society of Lincoln Center, where he had previously served as part of the New York Film Festival's selection committee. Whether or not Foundas' position at the Weekly will actually be filled remains to be seen and all of this comes a week after Variety critic Robert Koehler completed his first turn as a programmer at Los Angeles' AFI Fest, which has been generally considered to be a success. (And whether this was on the mind of Foundas when he wrote a glowing cover story about Koehler's transition to programming the AFI Fest is equally questionable.)
As Sarasota Film Festival director of programming Tom Hall aptly put it when he heard the Ansen announcement, the recent hires have made "the idea of film programming sound a little bit like a bomb shelter." While it's obvious a steady gig holds great appeal for the practitioners of a profession under siege, you'll notice that these film critics are turning into programmers in New York and Los Angeles, places that appreciate a little star power and what better way to add a little pizzazz to your staff list than to hire a recognizable name. Ironically, if Koehler's recent turn at AFI is any indication, recognizable names may not be the order of the day for these film festivals when actually picking which movies to play, something that could be a welcome change from the vanity projects that so often litter U.S. festivals or spell disaster when trying to attract audiences who want something to hang their hat on.
As Hall notes, the beauty of the recent AFI Fest was that it was free, meaning that one didn't need to be all that adventurous to take a chance on Philippe Grandrieux's "A Lake," but as he adds, "When you're dealing with a sponsor driven, non-profit event, you can't show all the movies you love." And therein lies the challenge for Foundas (who will also work on year-around programs) and Ansen as they switch jobs from being held accountable to no one but themselves as critics to becoming the leaders of organizations that have to take the tastes of the public into account. Here's hoping they succeed.
[Photo: "A Lake," Shellac Distribution, 2009]