Charlotte Gainsbourg + Beck: "Heaven Can Wait" video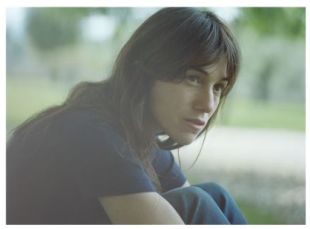 Posted by Brandon Kim on
It's a dreary week when I have no excuse to crop photos of Charlotte Gainsbourg, so I'm giddy as a fetishist in a fishnets over this new video for "Heaven Can Wait." The song is a duo with Beck and while I still feel uncomfortable having dear Charlotte so close to Scientology, I think he's a good collaborator for her. He also produced the record IRM from which this new single comes.
I could have stood for some Warren Beatty and Charles Grodin cameos (see one of my favorite films from 1978) but director Keith Schofield (also did Supergrass' "Bad Blood") had other ideas. He fills his frames with wonderful whimsy. Perhaps some of it is too freaked out just for the sake of being freaked out, but it looks good pancake head. Is that your guy in the tub? Dudes kicking it on the street with a giant walnut for no reason is actually the kind of thing I expect to see where I live. And Charlotte in tennis apparel feels right.
IRM will be released by Because Music / Warner / Elektra on Dec 7, 2009 (France, Swiss, Belgium, Germany) and Jan 26, 2010 (Rest of the world).