Chaplin vs. Keaton, the battle rages on.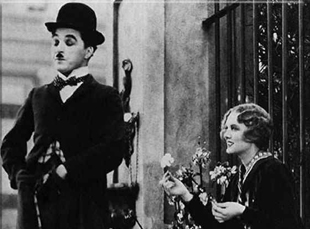 Posted by Vadim Rizov on
In Bernardo Bertolucci's "The Dreamers," there's a super-annoying scene in which our American hero (Michael Pitt) and his French friend (Louis Garrel) argue about the relative merits of Charlie Chaplin and Buster Keaton.
Like "Star Trek" or "Star Wars," Hatfields or McCoys, Republicans or Democrats, this is an argument in which two partisans will never find a compromise point. But in commercial terms? The battle's been over and won for years.
While the bulk of Keaton's major silent-era work is respectably, completely (as far as I know) represented on DVD, the prints in circulation of his greatest work tend to be on the shoddy side. And those DVDs definitely aren't as lavish as those of Chaplin's films, which tend to be pristine and lavishly hagiographic; the Keaton DVDs are much more bare-bones. (The much-ballyhooed restored DVD set of five years ago is currently out of print, but Chaplin never dies: he'll be back in some systematic DVD format or other soon enough.)
And Chaplin wins again with the news that the Geneva home he spent the last 25 years of his life in is to be turned into a museum. Not just any museum: the wine cellars will be turned into "the Victorian-era London of Chaplin's youth," two buildings on the property will become Hollywood, and there will be "holographic narrators." It won't be a museum so much as a kind of theme-park consecrated entirely to one man. (As an afterthought, they'll screen his movies as well.)
You know where the Buster Keaton museum is? It's in Piqua, Kansas, where he was born. It's one room, open eight a.m. to 1 p.m., Monday through Friday.
I'm a Keaton guy. This is annoying.
[Photos: "City Lights," Warner Home Video, 1931; The Buster Keaton Museum]