Twilight New Moon soundtrack: sell outs or players?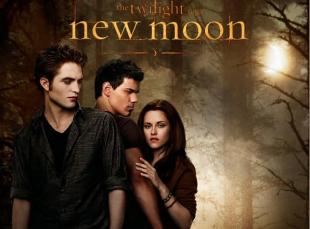 Posted by Brandon Kim on
I thought I'd rather drink turpentine and piss on a brush fire than watch the original "Twilight." Not only did it appear to be a vapid teenage girl fantasy, but one that carelessly rewrote long cherished rules of Vampirism. Then I saw "Adventureland," and supposed I could give it a chance after seeing how mind blowing Kristen Stewart has become since the floor plan thriller, "Panic Room."
Perhaps I suffer from some form of vapid teenage boy fantasy syndrome, so be it. I had little choice, just about every female I know aged six to sixty is fired up over the flick and it was forced upon me. Is it a stupid love story in the guise of a Vampire flick? Yeah. Does it discard more than a century of mythology for it's own masturbatory purposes? Yeah. And Vampires without some context of Christianity make less sense, they lose their potency when not somehow cast into shadow by at least some kind of God. Where's the conflict, why wouldn't everyone want to be one?
Well, it's not worth getting your chucks scuffed over. The film was fun to laugh and gawk at. I expect the same of "New Moon" and really dig the fantasy suggestion that the Native Americans still left around are actually powerful immortal beings at odds with a race of diamond skinned, blood sucking seducers – as if genocide weren't enough.
But what of this soundtrack that was pushed out on Friday? We knew for some time it had some unexpected names on it, Thom Yorke was in the closing credits of the first film and all. But Grizzly Bear? Bon Iver? With Alexandre Desplat ("The Curious Case of Benjamin Button") scoring I imagine that most of the songs take a background seat. The film is already a colossus and beyond being a vehicle for hot bands. Can you blame them for hitching a ride on this star maker?
Listen to Thom Yorke's "Hearing Damage" from the "New Moon" soundtrack:

Thanks Carla for the reminder!