Royal Flush Festival opening night + The Raincoats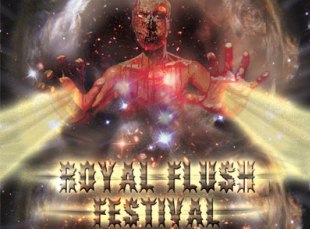 Posted by Brandon Kim on
The Raincoats are one of those obscure late 70's British punk outfits that you'd find on mix tapes made by cool but tumultuous girlfriends back in the 90's when such things were necessities (the tapes and the girlfriends) but otherwise may never have heard of. If not for Kurt Cobain that is. Champion of the obscure UK band (remember The Vaselines), he helped unearth the all girl band when he lost his mind over meeting Raincoat, Ana da Silva, and wrote about it in Insecticide's liner notes among other places.
If you're in NY you can check out The Raincoats, oft referred to as the "Godmothers of grunge," tomorrow night as part of the Royal Flush Festival at the Knitting Factory. For those elsewhere see below.
Speaking of the Royal Flush Festival, tonight is the opening night at Hiro Ballroom. I've already mentioned the film's playing that I'm fired up about earlier this week, "American Artifact: The Rise of American Rock Poster Art" and "Out of Our Minds." For those present who are more into the after hours, check the parties and music schedule. Just try not to smell like last night's vodka if you're next to me in a screening.
Hey, here's some links and a Raincoats ditty.
The Raincoats
Royal Flush Festival
Insecticide's liner notes