All That Glitters Is Not "Glitter" on the Red Carpet for "Precious"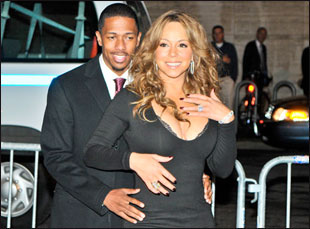 Posted by IFC on
Lest we forget, for all the talk this year about whether the New York Film Festival in particular and arthouse film in general have become elitist and unwelcoming to the general population, one of this year's major indie buzz films features no less a celeb for all demographics than Mariah Carey, in her fifth cinematic role.
Mimi and her man were out in full force at the festival's Lincoln Center screening of "Precious: Based on the Novel Push by Sapphire," an impressively star-studded event also saw costars Paula Patton, Lenny Kravitz, Chyna Layne, Sherri Shepherd, Ephraim Benton and newcomer Gabourey Sidibe, who plays the title character, out on the red carpet. (Mo'Nique, despite the Oscar buzz her role in the film has generated, chose not to make an appearance.)
Malcolm-Jamal Warner, Bobby Cannavale, Wendell Pierce and Steve Buscemi were amongst the other stars who came out in support of the film.
[Click the thumbnails to see the images full size.]