Next Big Nashville: October 7-11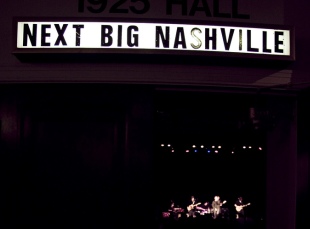 Posted by Brandon Kim on
No plans for next weekend? Next Big Nashville dog. Set in Nashville, TN, over four days involving 12 venues and 140+ bands this festival in Music City has grown considerably since it's founding in 2006. And it's not all country and christian rock. It's a diversified jam with very seriousdaytime panelists and speakers. You'll notice some entrenched music industry interests there alongside entrepreneurs and independent artists.
Did you know Nashville was rated one of the America's smartest cities based on concentration of college degrees? There are enough grits to go around too.
A music festival, especially one in Nashville, wouldn't be much without Phosphorescent – they play the evening of the 9th. Others of note are Lucero, Lord T & Eloise, Nico Vega, Ten Out of Tenn, The Protomen, and Austin's The Black Angels. Their psyche's so thick you can't cut your way through it with a hot mind.